NBA Lockout 2011: Season's Start in Jeopardy if no Deal Reached by Monday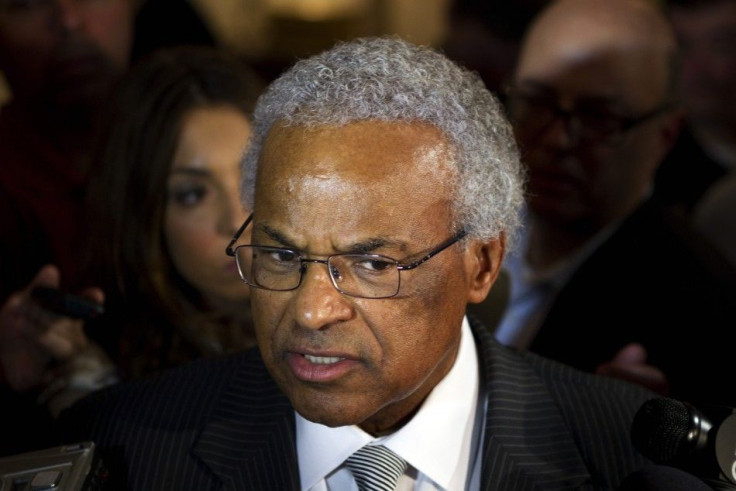 Billy Hunter referenced another sport when telling reporters Tuesday about the distance from a deal to end the NBA lockout.
Hunter, the NBA players association's executive director, said they are at the 3-yard line. And they're hoping to score.
The NBA lockout's end is being held up by three percentage points. Three yards, if you will. The gap is shrinking, but so is the window to get a deal done.
Of course, those three percentage points account for $120 million dollars in annual revenue. It all comes down to the biggest obstacle left preventing a deal from getting done - basketball-related income (BRI).
The split on the last collective bargaining agreement gave the players a 57-43 percent split of BRI. Owners originally wanted to essentially flip-flop with players, or at least get the players' split in the mid-40s. Players countered, saying they were willing to accept 53 to 54 percent.
Players aren't budging. Owners did on Tuesday, with the league putting out a proposal that would be a 50-50 split of the income.
Oh, what a savvy move with time running out. NBA commissioner David Stern told reporters on Tuesday that Monday is the deadline to get a deal done before the first two weeks of the NBA season are canceled.
And there's even the NBA deputy commissioner, Adam Silver, with this line to reporters: I thought there was potentially common ground on a 50-50 deal. I think it makes sense. It sounds like a partnership.
It's hard for the owners to come out looking clean in a labor dispute. Most of them are already wealthy, which enabled them to own a basketball team.
But this could be the move. As Silver said, it's a partnership, and players are still holding out for a 53-47 split. It's important to remember that, according to the translation of income to the split, each percentage point accounts for about $40 million. So if they were reduced to 50 percent, players would be giving up $280 million annually in revenue.
The NBA players association's executive director, Billy Hunter, brought up this point in a letter he sent to players early Wednesday. In the letter, they said the split - a level they have not seen since the early 1990s - simply was not fair.
For today, the players made a stand, the letter read. It was the right stand to make, for ourselves and for the generation of players to follow.
So here they are. Millions of dollars are on the line if no deal is reached by Monday.
This is all in. They have four days - four downs to score from the 3-yard line (late Friday and Saturday are out because of Yom Kippur). Can they punch it in?
© Copyright IBTimes 2023. All rights reserved.