NBA: New York Knicks' Last Championship Featured A Different Scientific Landscape
KEY POINTS
The New York Knicks are one of the biggest teams in NBA history
The Knicks' last championship was in 1973
The Periodic Table of elements was different back then
The New York Knicks are one of the biggest markets in the NBA. The reach that New York entails has a wide spectrum of fans and is one of the most historic teams in sports. Memorable moments in the NBA have featured the team and Madison Square Garden. While the team remains to be one of the more popular squads in the league, it has seen quite a drought throughout the past decades.
Although there have been moments of success in the storied franchise, the long search of winning another NBA Championship persists. There have only been two championship banners for the franchise: 1970 and 1973.
Generations of teams have come and go, with some coming close to the biggest goal of the title. There have been promising eras in the past with the likes of Patrick Ewing taking charge. The most recent finals appearance was back in 1999. Unfortunately, they fell short against Tim Duncan and the San Antonio Spurs.
The franchise also saw Carmelo Anthony don the blue and orange colors of the team. Melo's time featured hours of highlights and tremendous moments inside the Madison Square Garden. It, however, didn't materialize into any championship success.
As the team continues to find ways to bounce back, the chase for the title continues. 1973 featured a very different time for the world and as scientist Neil deGrasse Tyson tweeted, the periodic table of elements was very different back then.
He highlights that throughout the major leap science has made throughout time, the Knicks' title count has yet to move. He said that the last championship the Knicks won featured only 105 known elements in the Periodic Table. There are currently 118 to this date.
In the current day, the Knicks are 12th in the Eastern Conference with the 20-45 record in the win-loss standings. The team continues to struggle as they're 3-7 in their last 10 games and are still looking for the franchise player to boost them out of the bottom ranks of the league.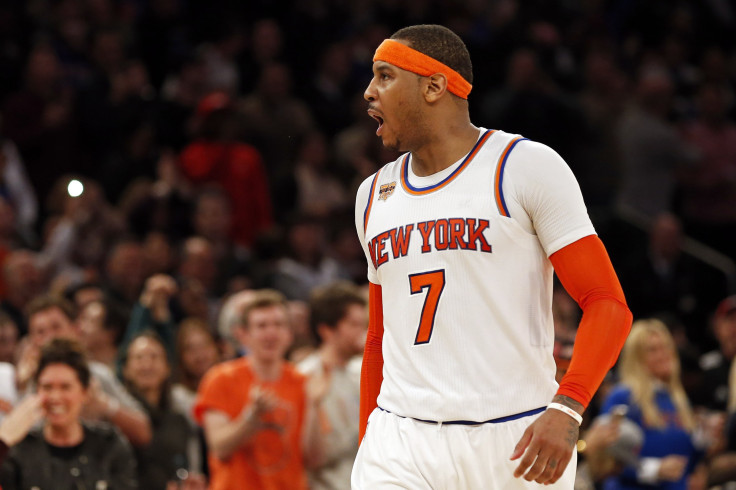 © Copyright IBTimes 2023. All rights reserved.