NBA News: Chicago Bulls' Games Postponed Because Of COVID-19 Cases
For the first time in the 2021-22 NBA season, games are being postponed because of COVID-19 cases. The Chicago Bulls won't play the Detroit Pistons on Tuesday or the Toronto Raptors on Thursday as previously scheduled due to positive tests on the team.
The news came Monday afternoon shortly after Bulls forward Alize Johnson tested positive for COVID-19. Johnson became the 10th Chicago player to enter the league's health and safety protocols, giving the team just eight eligible players on the roster.
Zach LaVine and DeMar DeRozan, Chicago's leading scorers, are in health and safety protocols. Troy Brown Jr. Coby White, Javonte Green, Derrick Jones Jr. and Ayo Dosunmu are also away from the team.
Players who are in the protocols are prohibited from playing games or practicing for 10 days or until they have two negative PCR tests within 24 hours.
The Bulls have been one of the NBA's most pleasant surprises. With a 17-10 record, Chicago is the No. 3 seed in the Eastern Conference.
Chicago's games will be rescheduled for later in the season. The Bulls' next game is Sunday at home against the Los Angeles Lakers.
Thirty-one NBA games were postponed last season because of coronavirus outbreaks.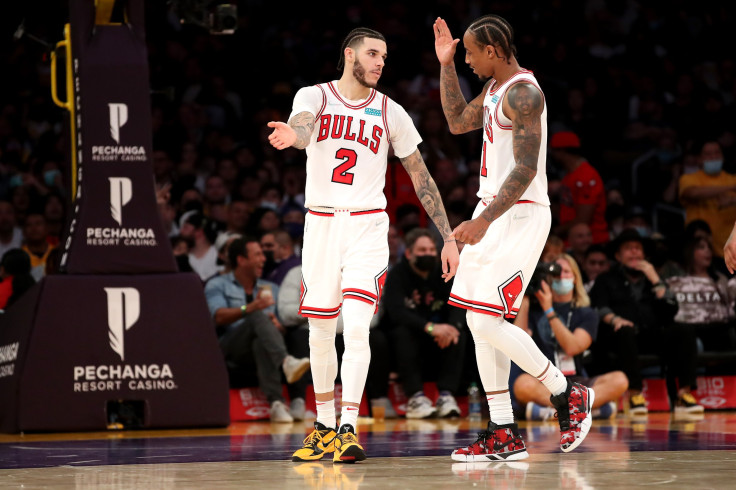 © Copyright IBTimes 2023. All rights reserved.