NBA News: Lakers Star On Pace For Another Record-Breaking Feat
KEY POINTS
LeBron James is set to become the league's all-time scoring leader
Kareem Abdul-Jabbar still has a decent lead over James in the regular-season scoring
The Los Angeles Lakers are still far from competing for a title this season
Breaking records is nothing new to Los Angeles Lakers star LeBron James at this point in his career, and he is on pace to break the all-time scoring record this season.
In a post by Reddit user u/SQAD3 in the NBA subreddit, James is only 137 points away from passing NBA legend Kareem Abdul-Jabbar's scoring record in both the playoffs and the regular season.
While James is still about 2,000 points away from breaking the fellow Laker great's regular-season record, his ability to get buckets in the postseason gives him the clear advantage in that category.
James is even closer to breaking the all-time scoring record after scoring 33 points in the Lakers' victory against the Brooklyn Nets on Tuesdaym January 25, putting him just 104 points shy of the all-time record.
NBA fans have been treated to multiple career-setting feats from the 19-year veteran and the scoring record, once thought to stand the test of time, is clearly in James' sights, despite him not publicly acknowledging him gunning for it.
James has been unfairly criticized for his seeming unwillingness to score the ball as he has a pass-first mentality, similar to that of point guards.
However, his consistent ability to score points at will has slowly but surely eroded all notions of him not wanting to shoulder the blame for his teams' failures to put up enough points.
If anything, James is an underrated scorer for most of his career as critics have focused on his lack of NBA championships to back up his claims of being one of the best players the league has ever seen, despite having four titles to his name.
The best example of James' being at his peak was in his performance against the Boston Celtics in the 2018 Eastern Conference Finals.
Basketball fans have long been arguing about when he was truly at his peak, and many have pointed to his time with the Miami Heat as his best years.
But it is plausible to think that James has multiple peaks as he continues to reach unprecedented heights thanks to his seemingly inhuman abilities to keep improving every season.
Many thought that James' prowess on the court will have to diminish at some point, and it surely has been the case thanks to debilitating injuries in recent years.
James and the Lakers have a long way to go in their quest to compete for another title this season due to the reported problems throughout the organization.
Fans of the Lakers can, however, always bet on James to bring out his best every time he steps onto the floor as he pursues his fifth title with the storied franchise.
Once he calls it a career, it is not entirely unthinkable that James will have the regular-season scoring record in tow as he rides off into the sunset.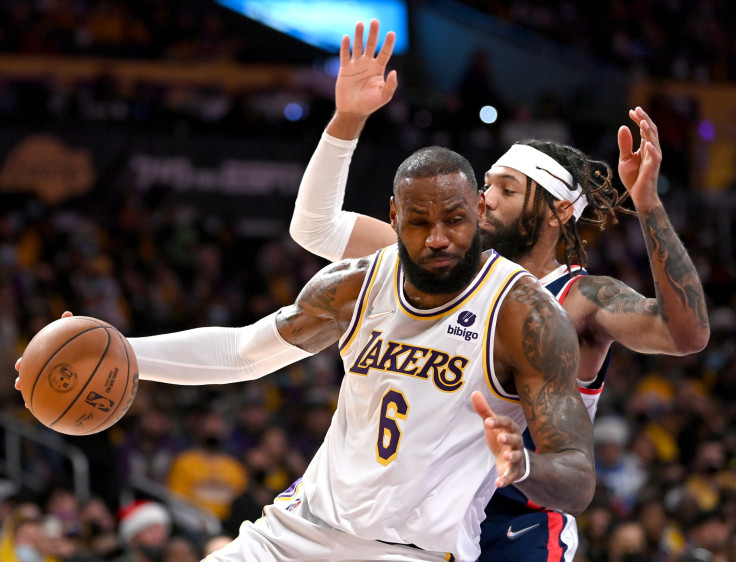 © Copyright IBTimes 2023. All rights reserved.