NBA News: No Reason To Panic For Nets As Ex-MVP Linked To Sixers Anew
KEY POINTS
Harden is linked to the Sixers again, but a deal involving Simmons is unlikely to materialize
Even without Simmons, the Sixers are doing well in the ongoing NBA regular season
Simmons seems to be firm on his demand of moving out
James Harden is one of those high-profile players who could be traded by December 15, but seeing the 2018 NBA MVP leave Brooklyn makes no sense.
Rants of "The Beard" possibly heading to the Philadelphia 76ers in exchange for Ben Simmons are in the air again, and some unnamed front office executive claim that there is the growing buzz of seeing this go down, Jake Fischer of the Bleacher Report reported.
It is believed that it will be a sign-and-trade scenario for Simmons.
Once it goes down, such would allow Harden to join forces with Joel Embiid and also reunite with top brass Daryl Morey.
However, such a move hardly makes sense. The Nets are lording it over the top of the Eastern Conference standings.
There are also no signs that the nine-time All-Star is unhappy and wants out of Brooklyn.
With those in consideration, there does not appear to be any reason for Harden to leave the Nets for the Sixers.
A reunion with Morey is something that may not be enough to swing a trade towards the direction of the Sixers.
With that most likely out of the way, Simmons will just have to stand his ground and wait. But the longer he sits means his value to any team is dwindling.
He may be getting his salary, but that is subject to deductions–penalties that Morey and the Sixers can apply and for valid reasons.
Morey wants a different maker, and Simmons could be it. But even without the 25-year-old guard, Philly has found ways to survive and make a good account of itself in the 2021-22 season.
Unless a difference-maker kind of a player is offered, it appears the tone has been set for Philly for the rest of the season, NBC Sports reported.
If Simmons sits out, he can wait until the summer.
It raises questions on his health status, meaning he may have to start from scratch once he is ready to play NBA ball once more.
It is not a pretty situation, but the Australian cager is ready to stand up for what he thinks is right.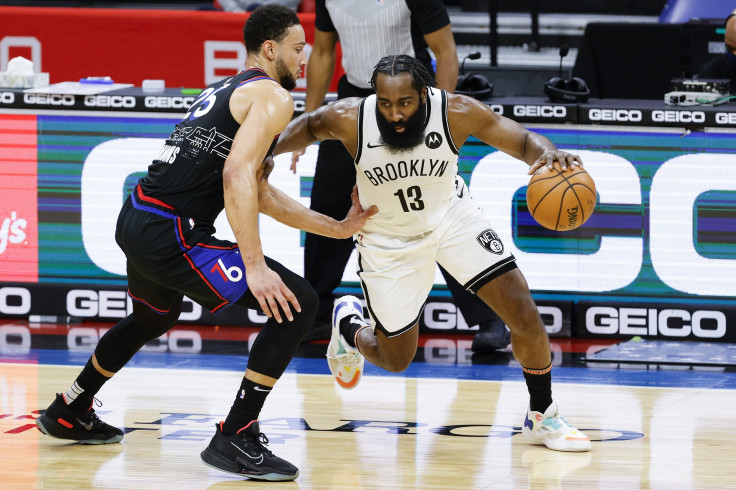 © Copyright IBTimes 2023. All rights reserved.