NBA News: Raptors Get Some Reprieve To Make Up For Kyle Lowry Exit
KEY POINTS
The Raptors retain Masai Ujiri and promote him to a new post
Ujiri is expected to map out new plans for the Raptors
Raptors superfan Nav Bhatia understands Lowry's decision
The Toronto Raptors have had a busy offseason so far although most of their fans are left distraught with the exit of Kyle Lowry.
The six-time All-Star moved to the Miami Heat on a three-year $90 million deal in a sign-and-trade deal, ESPN reported.
The move has been speculated for some months now, ending a run that started in 2012. That spell produced one NBA title for the Raptors in 2019.
However, Toronto may have somehow pleased fans when sources told ESPN that Masai Ujiri has agreed to a new deal to become the vice chairman and the president of basketball operations for the Raptors.
This should somehow lift the spirits of Toronto fans who were upset with the departure of Lowry.
As far as Ujiri is concerned, he has his work cut out for him. They do have some good players in the mix in Fred VanVleet, OG Anunoby and Paschal Siakam.
There is also Gary Trent Jr., Scottie Barnes and Malachi Flynn, all of who could break out if given the appropriate playing time starting next season by head coach Nick Nurse.
Being the architect of that 2019 NBA title conquest, Ujiri should have something up his sleeve moving forward.
"There's a lot more work to be done. On the court, our goal is clear: win. It's simple. Win. Bring another championship to Toronto. We are united in that mission and nothing else will do. We will bring young talent to this city, and continue to build our unbelievable players. I said it before and I'm saying it again: We will win in Toronto," the 51-year-old said in a video announcement.
One person likely to be happy about this development is Toronto Raptors superfan Nav Bhatia.
The 70-year-old appeared on the Sports For All PH podcast a couple of months ago alongside Filipino journalists Vincent Juico and Brian Yalung, hoping that Ujiri would return for the 2021-22 NBA season.
"I'm hoping he [Masai Ujiri] will be back. But you know this is basketball, it's a business at the end of the day. I used to be very emotional about the trades in my initial years. But then I understood that this is a business and I sort of got used to it. Let me tell you, whoever comes back in October, I'm ready to cheer on that team and we win as a team, we don't win as an individual," Bhatia said in May.
As far as Lowry is concerned, Bhatia's wish was not granted.
"He has been a great Raptor. I salute him, I thank him. What he does on the court and inside the locker is a journal. I always call him 'journal Lowry.' I want him to come back but if he decides to go somewhere, it's his right to do that, we should respect that. We wish him all the best if he decides to leave," the superfan stated.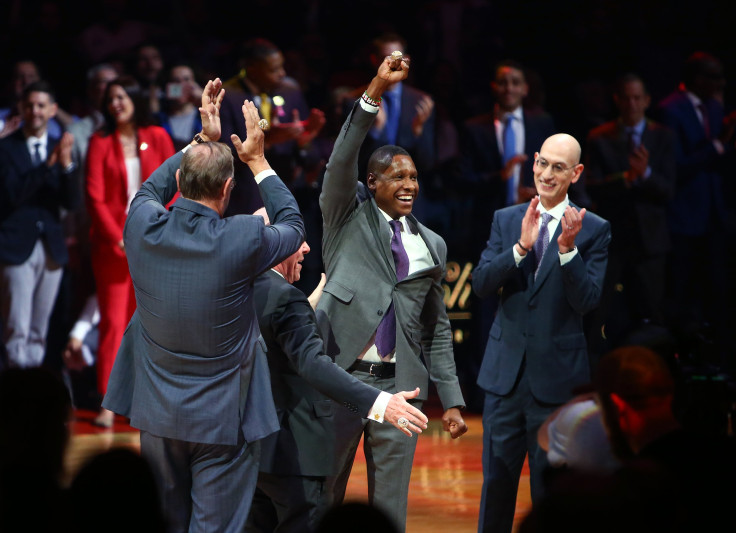 © Copyright IBTimes 2022. All rights reserved.
FOLLOW MORE IBT NEWS ON THE BELOW CHANNELS