NBA Playoffs: Donovan Mitchell, Utah Jazz At Odds Over Injury, Playing Status
Donovan Mitchell didn't play in the Utah Jazz's first game of the playoffs because of a sprained right ankle, but the team might have more to worry about than just the guard's health. Mitchell wanted to play Sunday night against the Memphis Grizzlies, putting the organization and its star at odds.
Mitchell was slated to suit up until he was taken out of the lineup by the Jazz, leaving him "incensed," ESPN reports. The 24-year-old hasn't played since April 16, and his recovery from the injury has taken longer than expected.
Without Mitchell, the heavily favored No. 1 seed Jazz were defeated at home by the Grizzlies, 112-109. The Jazz training staff recommended that Mitchell remain sidelined after a shootaround for Sunday's Game 1.
Mitchell made it clear that he wanted to play, indicating on social media that he was unhappy with the final decision. On Monday, Utah cleared Mitchell for Wednesday's Game 2.
"I try to stay out of all of this, because it's just going to give me a headache," said Jazz center Rudy Gobert, who was surprised that Mitchell didn't play in Game 1. "Hopefully, he's good for next game. That's all I'm worried about."
With the NBA's best record during the regular season, the Jazz have their eyes on a championship run. Utah has made the playoffs in four straight years, never making it beyond the second round during that span. The Jazz blew a 3-1 series lead against the Denver Nuggets in the first round of the 2020 playoffs.
Mitchell is key to Utah's title aspirations. The two-time All-Star leads the Jazz with 26.4 points per game. In last year's postseason, Mitchell averaged 36.3 points per game, including a pair of 50-plus point performances.
In November, Mitchell signed a five-year extension worth up to $195 million. The contract includes a player option for the 2025-26 season.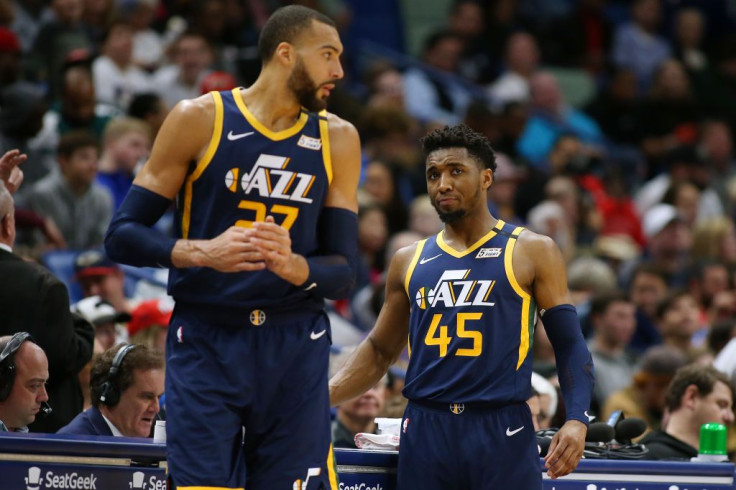 © Copyright IBTimes 2023. All rights reserved.