NBA Rumors: Cavaliers Dealing With More Problems Aside From Kevin Love
KEY POINTS
The Cleveland Cavaliers players are reportedly at odds with Collin Sexton for not passing the ball
Sexton's contract extension may not happen until the next NBA season
Kevin Love's row with the Cavs appear to be far from settled
The Cleveland Cavaliers appear that they have been dealing with internal issues, and the past weeks were mostly about Kevin Love.
Now the spotlight is on Collin Sexton as the player has reportedly created some frustration within the ranks.
Joe Vardon of The Athletic claims that some unnamed Cavs cagers are not too happy at the way that Sexton is dominating the ball.
To make things worse, opponents have used that as a mental weapon, telling them that "you know he's not going to pass you the ball."
Sexton averages 4.1 assists per game aside from his usual production of 24.4 points. He also has a 29.2 usage rate, the 23rd highest in the NBA. Only five players above him own a worse assist percentage per Basketball-Reference.
Even with criticism hounding the eighth pick of the 2018 NBA Draft, he is being groomed to be the new face of the franchise.
For the 2020-21 NBA season, Sexton has played in 52 games and has also been hauling down 3.1 rebounds in 35.7 minutes of action.
In addition, he is shooting a high 51.6% from the field and 37.8% from three-point territory.
Sexton will be eligible for a contract extension, something he could get in the offseason. But seeing how the Cavaliers are rebuilding, there is a chance that the management could hold that off for another year.
The remainder of this season, as well as next year, could be used to gauge his value to determine how much money he is worth.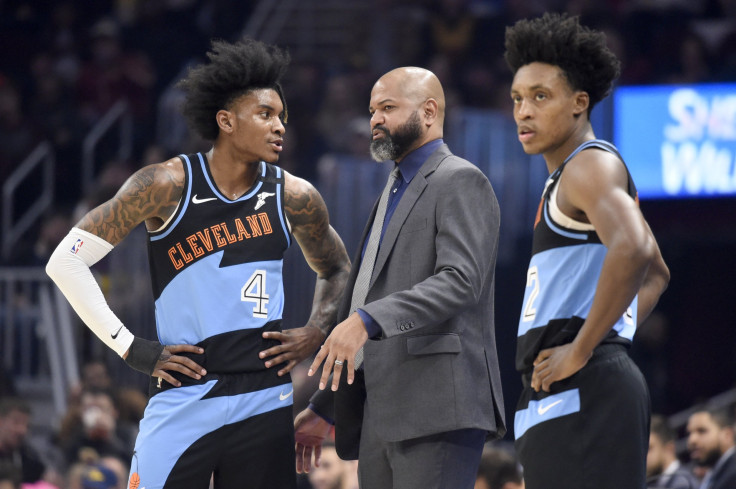 But the real focus is on Kevin Love whose relationship with the Cavs appears to be fading.
Aside from the on-court outburst he had against the Toronto Raptors, the 32-year-old All-Star made headlines once more when he did not take a shot in 22 minutes of playing time against the Washington Wizards.
Cavs coach J.B. Bickerstaff expressed his frustration on that, stressing Love needs to get going and hoist up more shots.
The Cavs have a lot of work to do even if they are bound to miss the NBA playoffs for the third-straight time.
The last time they made the playoffs was during the 2017-18 season with LeBron James still at the helm.
© Copyright IBTimes 2023. All rights reserved.