NBA Rumors: Cavaliers Exploring Russell Westbrook Trade; Kevin Love Could Be Dangled
KEY POINTS
The Cleveland Cavaliers explore options for Russell Westbrook
The Houston Rockets want multiple players in return
Kevin Love looms as likely player to be offered to the Rockets
Russell Westbrook's NBA future remains uncertain, but the Washington Wizards have been linked to the former NBA Most Valuable Player.
However, the Houston Rockets are seeking multiple assets aside from the 32-year-old's hefty salary according to Shams Charania when he appeared on the Complex Load Management podcast.
Westbrook has three years left in his current contract and is owed roughly $132.5 million. But he can opt out in 2022 before becoming an unrestricted free agent in 2023.
Nothing has progressed as of this writing, but it appears there is a new team entering the fray–the Cleveland Cavaliers.
It remains to be seen what the Cavaliers can offer to the Rockets. They do have some young guards to offer in Collin Sexton and Darius Garland. There is also Kevin Love, someone who has been frequently mentioned in trade rumors.
There was no mention on what the Rockets wanted from the Cavs in return for Westbrook. But it seems to be an investing risk worth taking for Cleveland.
Westbrook has proven in the past that he can carry a team on his shoulders. He did the trick with the Oklahoma City Thunder, the one that rewarded him with an MVP trophy.
Unfortunately, Westbrook cannot do it all on his own. He needs help and the Cavs cannot shop all their valuable assets for a single player.
Also, it would be best to note that while Love has been tagged along in several trade murmurs, the Cavs may end up being short in big men. Tristan Thompson is no longer around, choosing to suit up for the Boston Celtics.
Andre Drummond alone may not cut it for head coach JB Bickerstaff unless they can get another inside-the-paint stalwart. This could come from free agency unless the Rockets can package someone with Westbrook.
For now, these should be taken lightly. Westbrook wants out, but there is still no clarity on which organization will take him in for the 2020-21 season.
Both the Cavs and Rockets are in rebuild mode, and sticking with the plan that they feel that fits will be essential.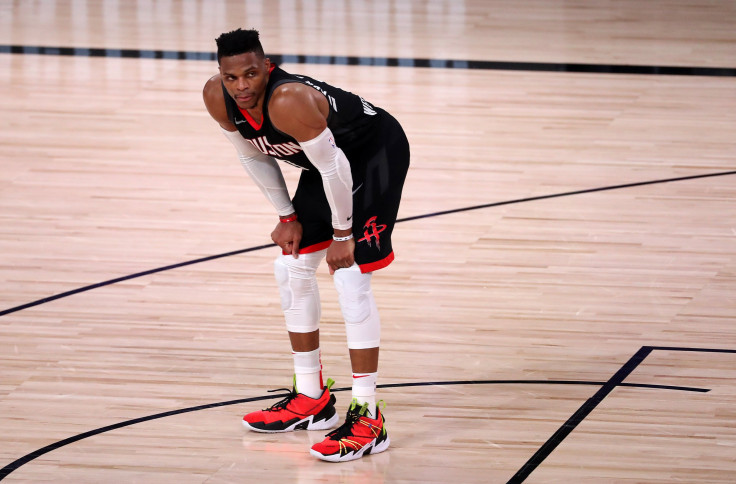 © Copyright IBTimes 2023. All rights reserved.