NBA Rumors: Cavs Should Keep Drummond, Love And Thompson Moving Forward
KEY POINTS
Drummond arrival makes Cavs formidable
Cavs would be foolish to overlook frontline talent
Cavs need to make Drummond happy, mend ties with Love
The Cleveland Cavaliers may be out of the NBA playoff hunt and more drama has unfolded. They dismissed the ineffective John Beilein and replaced him with JB Bickerstaff. It remains to be seen what Bickerstaff plans to do next. However, it would be best for him to maximize his talented frontline.
Drummond was undoubtedly a steal for general manager Koby Altman when the trade with the Detroit Pistons got done. In Drummond, the Cavs got a legitimate big man that would allow Kevin Love and Tristan Thompson to revert back to their usual forward roles. Assuming Bickerstaff is able to get things done, the Cavs do have a talented starting unit. Imagine Drummond, Love, Thompson, Collin Sexton and Darius Garland all at the floor at the same time.
The success behind that unit should be seen for the rest of the current NBA season. Love continues to wait for a trade and Drummond appears to be unhappy. In fact, a report from The Athletic claims that Drummond has told his teammates that he is in a far messier situation compared to the Pistons. Further, it appears that this will factor in his decision in the summer. Drummond has a player option which he may or may not opt to pick up.
Drummond has played in only two games in a Cavs uniform thus far. They bowed to the Los Angeles Clippers but rebounded against the Atlanta Hawks. In those two games, Drummond averaged 16.5 points and 14.5 rebounds. These are fairly close to his 2019-20 season averages of 17.7 points, 15.8 rebounds and 2.8 assists.
There is that growing belief that Cleveland will only be a temporary stop for Drummond. Most see him as hardly the guy who can lift the Cavs even though Altman begged otherwise. In fact, the Cavs general manager considered him someone that they would keep long-term, the Bleacher Report reported.
Drummond could change his assessment of the Cavs moving forward. It all depends on how things go with a new head coach calling the shots. Love could follow the same path, same with Tristan Thompson. The Canadian will become a free agent this summer and made it clear that he will not agree to less money. The Cavs have three big men under their wing and would be foolish to overlook that. Their fate could hinge on how Cleveland ends the 2019-20 NBA season.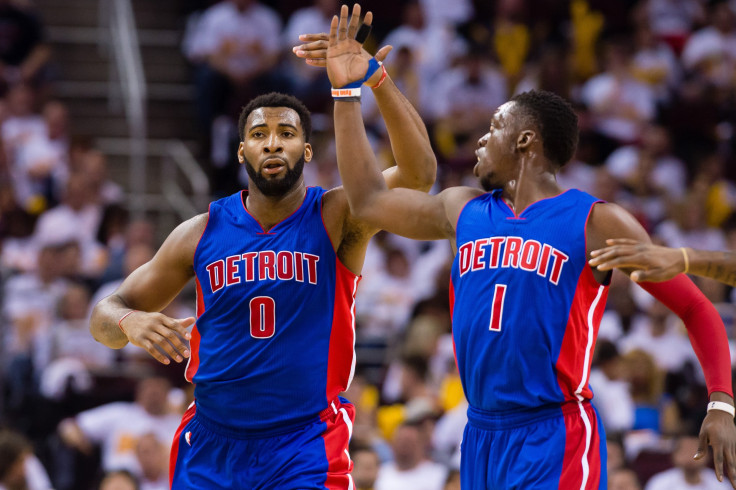 © Copyright IBTimes 2023. All rights reserved.