NBA Rumors: Clippers Star Bothered By Injury; Los Angeles Season In Jeopardy?
KEY POINTS
Paul George may have to be placed on managed minutes due to a nagging foot injury
The Clippers are already dealing with multiple players being out due to injury
George is bullish on the Clippers' chances and feels they will eventually get things together
The last thing the Los Angeles Clippers need right now is to lose a vital cog in their roster. Unfortunately, they may need to further adjust with questions surrounding the foot injury of Paul George. It appears the injury has flared up again, forcing the Clippers to evaluate and see if this will become a big problem in their current NBA campaign.
The seven-time All-Star returned to action against the Denver Nuggets after a two-game absence due to right foot soreness. He finished with 17 points, eight rebounds and five assists in 31 minutes of action. But the effort went down the drain as the Clips fell to the Nuggets 101-94.
Regardless, it is the overall durability of George for the rest of the season that is more important for Los Angeles. When asked about it, the 2013 NBA Most Improved Player said that they are trying to figure that out now since this could affect the team for the rest of the way.
George has been struggling this season. In fact, he missed seven games in February alone due to a bone edema injury to his right toe. The 30-year-old admitted that he was having difficulty pushing off on his right toe, affecting his ability to finish on drives, the Los Angeles Times reported.
"It's just figuring it out. I got to figure it out. Most importantly, if I can play, and play with minimal pain, that's what I'm going for. We got to figure it out, though," George stated.
With George's health status in question, head coach Tyronn Lue's woes are only increasing. He is already without Patrick Beverley, who has missed 11 straight games due to a knee injury. Serge Ibaka is also out for 10 games now, while new recruit Rajon Rondo has yet to play since being acquired from a trade with the Atlanta Hawks.
George could possibly be put on managed minutes and appearances for him to last the full route of the current NBA season. But that could be detrimental to how far the Clippers can go this season. Kawhi Leonard is the lone bright spot, but the former NBA champion cannot do it all.
Despite the odds stacked against them, George remains bullish and believes that the team just needs to find a way to get through this adversity, something he alleges they have been doing the past two games.
"Nobody is going to feel sorry for us because we have guys out. We got to find the way to get the job done, and I think we have been doing that up until the last two games before we had some slippage," George said.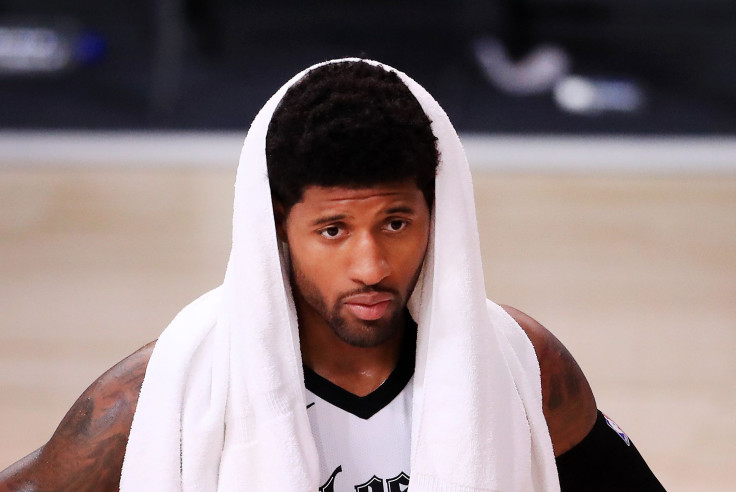 © Copyright IBTimes 2023. All rights reserved.