NBA Rumors: Golden State Warriors Set To Make Big Announcement; Klay Thompson Update Looms
KEY POINTS
The Golden State Warriors is set to make a special announcement
An update on Klay Thompson is awaited by Warriors fans
The announcement could be a special commemoration for someone who played for the Dubs in the past
The Golden State Warriors are currently struggling, and most know that the Dubs could use a big lift.
The free-agent market is a potential source for that, but the talent available may not fit the system of head coach Steve Kerr.
On their official Facebook account, it appears the Dubs are set to announce something big. In the photo, an image of the champion rings, including a couple of numbers that were worn by multiple players.
Of the two, the No. 15 is the only one active, worn by Mychal Mulder at present.
This announcement was meant for something else. It could mean hailing some former players who wore those jerseys in the past, particularly their NBA title runs.
Players who wore these jersey numbers in the past include Damian Jones (2017-2019) with No. 15 as well as Anderson Varejao (2016 -2017) and Omri Casspi (2018) with No. 18.
Although these players made an impact, the rings may not mean much. Rather, most are veering their attention to Klay Thompson who has yet to return to active duty.
As of this writing, nothing is official with the 31-year-old missing another season after suffering an Achilles tendon injury during a pickup game in November.
The latest update on Thompson comes from Kerr. He revealed that the three-time NBA champion is now in the next step of his recovery process.
Thompson is expected to return by the 2021-22 season, so seeing him return in the current seasons is not looking so high.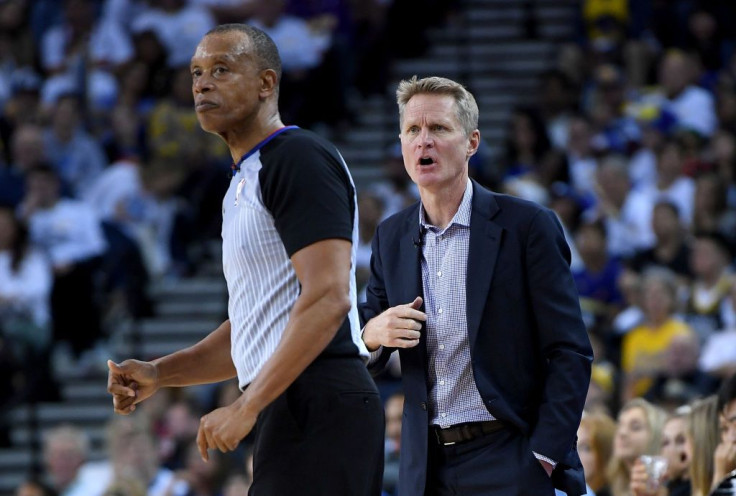 "Klay's been in here every day," Kerr said. "He's been really disciplined and on it. He's putting the work in. It's just a long, slow process. He's on schedule to come back in a good place."
Considering the setbacks Thompson suffered, it is understandable that the Dubs are being cautious about him returning.
The five-time All-Star was emotional when the Warriors faced the Sacramento Kings, which Kerr addressed via the San Jose Mercury News.
"There are enough factors out there that make things difficult," Kerr stated. "But Klay has had his passion and his love for the game just ripped away from him now for almost two years. That's not easy to deal with."
© Copyright IBTimes 2023. All rights reserved.