NBA Rumors: Heat Increases Chances On Bradley Beal, Not On Kevin Love
Recent reports suggest that the Miami Heat could increase their chances of landing Wizards star Bradley Beal but may fell short on trading for Cavs forward Kevin Love.
More heat is what seems to be the priority of Miami this past few days as the team is having a consistent desire to sign Washington Wizards star Bradley Beal. Washington had already clarified that they will not trade Beal, however, a recent report claims that things between Washington and Beal could still be changed depending on the All Star's decision.
According to Washington Post, as soon as July 26, the Wizards can officially present a three-year, $111 million extension to Beal. If everything goes well, the All Star guard will be a Wizard once again and all the rumors of being traded to Miami will be gone for good.
But apparently, the extension is not viewed as a done deal and there is a growing belief that Beal will not remain in Washington for his entire career, a source for the Post noted.
"He's out of there," the source noted.
With this, the Heat could increase their chances of getting Beal this summer. Especially since at this stage, the team still has enough time to devise an offer.
Beal's situation, however, is a lot more different than former NBA champ Kevin Love's, who is also reportedly targeted by Miami lately.
Shortly after the Rockets traded Chris Paul to the Oklahoma City Thunder, rumors spread that OKC is looking to trade the veteran point guard to the Miami Heat. But the rumor is likely to be deflated as Barry Jackson of the Miami Herald divulged that Miami has no strong interest in signing Paul. Instead, the team apparently, is exploring ways to get a deal that would allow them to sign Love.
However, acquring Love will not come easy for the Heat as sources claim Cleveland requires a deal that would "blow them away" in order for them to let go of the All Star power forward. The deal Cavs was referring to is reportedly a mix of young players and a couple of picks. A set which Miami Heat will find difficult to match.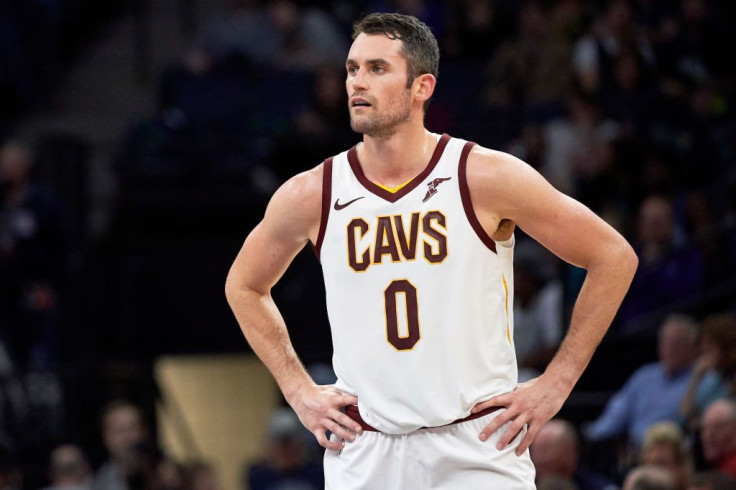 © Copyright IBTimes 2023. All rights reserved.