NBA Rumors: John Wall Reveals Why Bradley Beal Will Sign With Wizards
Washington Wizards star point guard John Wall believes co-star Bradley Beal will re-sign with the team because he "loves" playing with him.
Two of Wizards' ace players, Beal and Wall, have been involved in NBA trade rumors this summer. The Miami Heat was the most heard NBA team to have an apparent desire to sign both All Stars. However, Washington has already closed the issue and stated that the team has no plans of letting go of Beal and Wall.
A few days after Wizards addressed the issue with Miami, news broke that the the team could still lose Beal in the future if things don't go the right way. Reports claim the 26-year-old shooting guard hasn't made up his mind on whether he'll sign a contract extension or not.
While the Beal deal has not come to fruition yet, his teammate Wall has revealed his thoughts regarding the issue. In a recent media scrum during his annual backpack giveaway on Saturday in Prince George's County, MD, the All Star point guard went straight-forward with his prediction that Beal will sign the contract extension, Pro Sports Daily reported.
"I think he will sign it," Wall stated.
Wall, being the best teammate of Beal in Washington, even added that he truly believes that Beal will make the "best decision for himself" amidst all this drama. But what was more remarkable in Wall's brief statement was his opinion about his teammate's "love" for Washington.
"Brad's a very smart guy. He's going to make the best decision for himself and the organization. He enjoys D.C. I mean, he won the Community Assist Award for all the things he did here," Wall revealed.
It appears that Wall is not only optimistic about Beal staying with the Wizards because of the city. He was also confident that his Wizards co-star will re-sign because Beal loves playing with him.
"He loves playing with me," Wall pointed.
The massive three-year, $111 million offer is on the table and Beal has until October 21 to finalize his decision. But the big question is, does he want to commit to the Wizards en route to his 30's? Or make more money down the road?
Should Beal decide not to sign the contract, it is highly expected that he will be entitled for bigger offers. This is also one of the possible reasons why Beal will not accept Wizards' offer.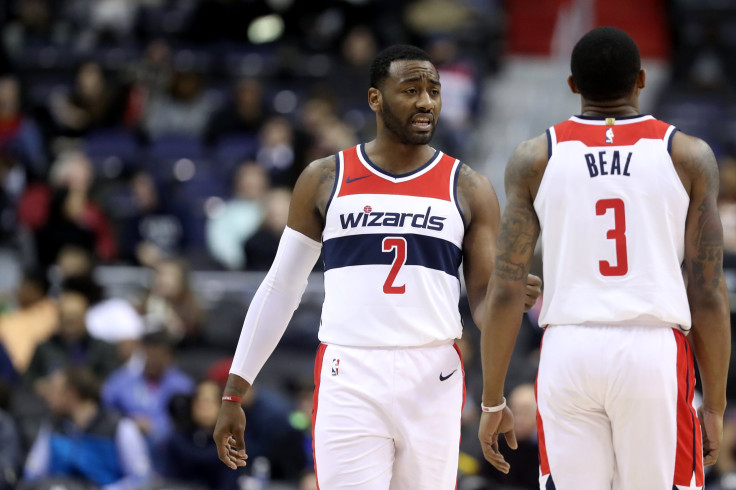 © Copyright IBTimes 2023. All rights reserved.