NBA Rumors: Lakers Become Favorites To Land Drummond, May Go After Aldridge Too
KEY POINTS
The Lakers seem to be the frontrunners to tap Andre Drummond's services
Drummond's social media reaction throws trolls off guard
The Brooklyn Nets are also expected to try and sign Drummond
Andre Drummond is expected to be suiting up once again soon although the new uniform he will be donning remains unknown.
The 6-foot-10 center has been linked to the Brooklyn Nets and the Los Angeles Lakers, two teams waiting on cagers via the buyout route.
Of the two teams, the Lakers are the club that is in badly need of help. Anthony Davis remains out of action, while LeBron James is also listed out indefinitely.
With both top stars sidelined, general manager Rob Pelinka and head coach Frank Vogel have to do something. But given their financial situation, getting in help may only come from NBA free agency.
Unless the Cleveland Cavaliers get a willing trade partner to assume the contract of Drummond, it appears they may settle for a buyout.
The Lakers are considered favorites, per some unnamed NBA executives according to Jake Fischer of the Bleacher Report.
Aside from the Lakers and the Nets, other teams believed waiting to get a crack at the 27-year-old player are the Boston Celtics, New York Knicks, Dallas Mavericks and the Chicago Bulls.
If a buyout does happen after the March 25 NBA trade deadline, the consensus is that Drummond will opt to join a contender.
The Lakers and the Nets are obvious choices, meaning it will turn into a mad scramble once an anticipated buyout after the NBA trade deadline happens.
Given that there are multiple teams in the chase for Drummond, the Lakers reportedly have a Plan B.
If not Drummond, they are considering LaMarcus Aldridge as an option. But like the case of the exiting Cavalier, this can only prosper if he gets bought out by the San Antonio Spurs.
Aldridge and the Spurs mutually agreed to part ways, but there was no mention of a buyout as an option.
All that could change if San Antonio is willing to settle and part with the 35-year-old center before the current NBA season comes to a close.
As far as Drummond is concerned, he did react to a post suggesting he would be joining the Lakers.
Depending on how one views that Twitter reaction, it could be good or bad. Regardless, this is not expected to shut down trade rumors until the All-Star center is bought out and officially signed by another team for the remainder of the 2020-21 NBA season.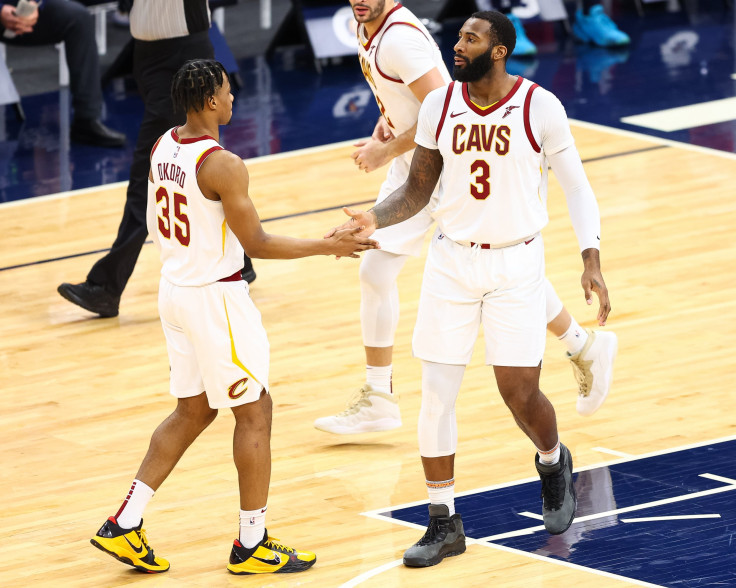 © Copyright IBTimes 2023. All rights reserved.