NBA Rumors: Lakers Owners Sets Records Straight On Shaquille Trade; Not Kobe's Fault
KEY POINTS
Jeanie Buss bares that the Shaquille O'Neal trade happened due to money disputes, not because of Kobe Bryant
The Lakers were $9 million apart from agreeing to a contract extension with O'Neal
Most wonder how many more titles the Lakers could have won had they kept the tandem of O'Neal and Bryant
For any Los Angeles Lakers fan, the NBA trade that sent Shaquille O'Neal to the Miami Heat in 2004 is something that most will never forget.
Most have pinned the blame on the late Kobe Bryant, part of a huge feud between the two players at that time.
That mellowed through time, but most still feel that Bryant was the reason behind it all.
However, Lakers team owner Jeanie Buss shed more light on the issue, explaining that it was money and not Bryant that forced the franchise to pull off the trade.
Buss made the following statement when she appeared on the "All The Smoke" podcast.
"[O'Neal] wanted an amount of money that was legal under the CBA, but it wasn't what my dad wanted to pay him. And so it came to the point where the decision was made to trade Shaq," Buss said. "A lot of people want to put that blame on Kobe. It wasn't. It was purely a money situation."
The explanation makes a bit of sense considering this is something that stands in between players and NBA teams when it comes to contracts.
However, O'Neal was not on an expiring deal, and in the discussion was a contract extension.
According to the LA Times, the Lakers and "The Diesel" were $9 million apart from agreeing to a new deal.
O'Neal had two years left on his current deal at that time but had a player option on the last.
With contract talks bogging down, O'Neal was quoted as saying not wanting to be part of the direction that the Lakers were headed.
Furthermore, former Laker Kareem Rush revealed that Bryant was heard saying he did not want to play with O'Neal following their 2004 Finals loss.
The feud escalated from there, leaving the Lakers and their fans divided on the real score.
Things simmered down in 2018 when O'Neal apologized to Kobe Bryant, saying that they were the best 1-2 punch ever to play in the NBA.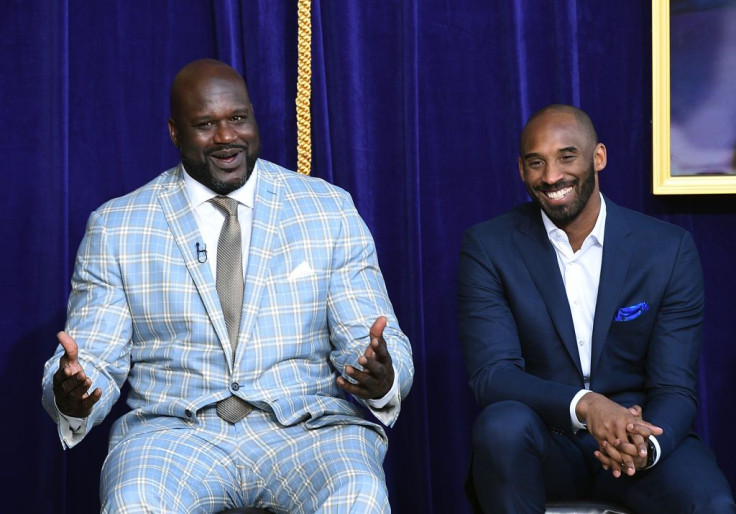 O'Neal won another NBA title with the Miami Heat in 2006 alongside Dwyane Wade. For his part, Bryant delivered two titles to the Lakers in 2009 and 2010.
Debate rages on how many more NBA titles could have won with Bryant and O'Neal, but the money angle raised behind the breakup is sensible.
© Copyright IBTimes 2023. All rights reserved.