NBA Rumors: Luke Walton Can't Catch A Break With Latest Sexual Assault Allegations
Luke Walton just can't seem to catch a break. After seemingly relieving himself of the Los Angeles Lakers drama and hooking on to a team that may somehow revive his credibility, an off-court issue has come out to the open and tarnished his reputation.
Walton is being charged by a former "Spectrum SportsNet" host who claims that she was sexually assaulted by him at a Santa Monica hotel. According to AFP, Walton allegedly invited Kelli Tennant to his hotel room and forced himself on her.
According to the lawsuit, he allegedly pinned her to the bed, kissed and groped her while she resisted, TMZ reported. Both had a previous business relationship, which may be the reason why the victim agreed to go with Walton to the hotel room.
As of this writing, Walton has not given a statement on the matter.
Curiously, the whole thing happened when Walton was still an assistant coach for the Golden State Warriors. This means that the Los Angeles Lakers and the Sacramento Kings had no idea about this incident. Tania Ganguli of the Los Angeles Times reported that the Lakers were never informed about the incident, and this consequently had no bearing on his job.
As for the Sacramento Kings, they are reportedly aware of the situation and have no comment as of this time. But the better question now is: how will this factor in with Walton's future with the Kings?
Walton parted ways with the Lakers after three seasons. Initial reports stated that both parted amicably, but it turned out that the 39-year-old had really wanted to return for a fourth season and he was actually fired by the Lakers.
As for the sexual assault allegations, the revelation could not have come at a worse time. Walton seemed ready to start fresh with the Kings, but this current row may end being a stumbling block. Also up in the air is whether this case would play a key role in whether the Kings would go ahead with their head coach who has not yet even called the shots for the team.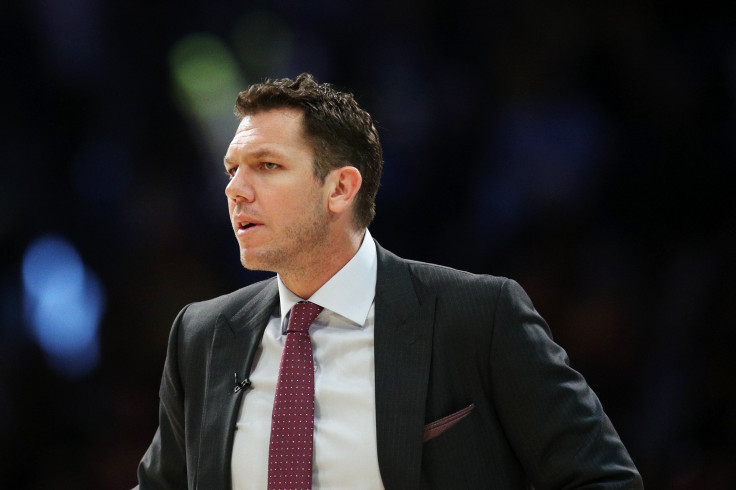 These are cases that the NBA does not take lightly, meaning Walton is in hot water yet again. Walton may have weathered one storm, but it seems a bigger one just made landfall.
© Copyright IBTimes 2023. All rights reserved.