NBA Rumors: Nets Star Kyrie Irving To Return For 'Select' Games Amid Omicron Variant Surge
KEY POINTS
The Nets are bringing back Kyrie Irving in an arrangement that will allow him to play only in away games
The move will address manpower issues tied to injuries and players lost to the NBA's COVID-19 protocols
Irving will not be allowed to play in Toronto and New York City until he is vaccinated
Kyrie Irving has begun the process to return to the Brooklyn Nets as the team continues to lose players to injuries and COVID-19 protocols, according to a report.
The seven-time All-Star will return as a part-time player and will only be able to play in games held outside of New York and Toronto, ESPN's Adrian Wojnarowski reported.
Irving has already undergone COVID-19 testing, but there is no official date on when he will be officially ready to play his first NBA game of the 2021-22 season, Shams Charania of The Athletic reported.
Irving has not played a single game for the Nets this season after refusing to satisfy New York City mandates and get the COVID-19 vaccine. The Nets have thus far lost seven players, including James Harden, to the NBA's health and safety protocols.
Irving will have to test negative for five consecutive days before he can rejoin the team. From there, he will also have to return a negative test daily as an unvaccinated player.
"We arrived at this decision with the full support of our players and after careful consideration of our current circumstances, including players missing games due to injuries and health and safety protocols," the Nets' general manager Sean Marks said in a statement obtained by ESPN. "We believe that the addition of Kyrie will not only make us a better team but allow us to more optimally balance the physical demand on the entire roster."
"We look forward to Kyrie's return to the lineup, as well as getting our entire roster back together on the court," he added.
The move is also meant to address the worrying minutes load that Kevin Durant has had to take on due to the lack of players. The Nets are currently 21-8 and hold the no. 1 seed in the Eastern Conference, but ending the regular season with the best record is useless if a team falters in the postseason.
The heavy minutes could wear Durant out and potentially bring more unwanted injuries that would hand Brooklyn a heavy blow. Hence, turning to Irving in a special kind of arrangement to play in games is one thing that can address that concern.
Brooklyn has 27 road games remaining, and two will be at New York City's Madison Square Garden. The 29-year-old will not be able to play there until he complies with the city's vaccine mandate.
Irving is also not eligible to play in Toronto until he receives at least one dose of the COVID-19 vaccine.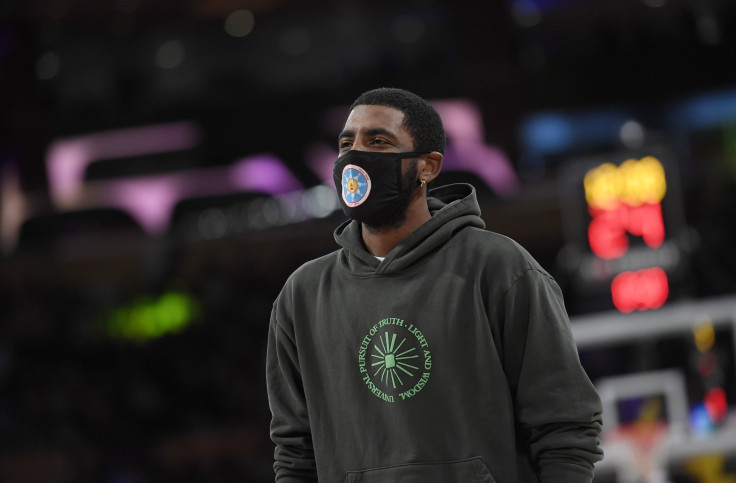 © Copyright IBTimes 2023. All rights reserved.