NBA Trade News: Details Lakers' Botched Pitch For Hawks Swingman Revealed
KEY POINTS
The Lakers came close to getting Cam Reddish if they offered future first-round pick to the Hawks
The Knicks satisfied the demands of the Hawks to get Reddish
Reddish's reunion with RJ Barrett could help improve the Knicks' campaign this season
Cam Reddish has been traded to the New York Knicks in a multiplayer deal that involved Kevin Knox.
But before that was agreed on, there were several teams such as the Los Angeles Lakers who were considering a move for the 22-year-old player.
According to a report from ESPN's Adrian Wojnarowski, the Hawks sent the former Duke product to the Knicks alongside an injured Solomon Hill and a 2025 second-round pick.
New York sent Knox along with a protected 2022 first-round pick to Atlanta. It appears that in that package, the Hawks were more interested in getting a first-rounder in exchange for Reddish.
The reason behind this is that it seems the Hawks were interested in getting a first-round pick in exchange for the 6-foot-8 cager.
This is backed by a report by Fred Katz and Chris Kirschner of The Athletic, alleging that the Lakers could have landed the 10th pick of the 2019 NBA Draft had they dangled a first-round pick instead of two second-round picks.
Reddish is averaging 11.9 points, 2.5 rebounds, and 1.1 assists in 23.4 minutes before he was moved to the Knicks.
While it was acceptable, there is no telling it would have made a difference to help the struggling Lakers.
With that out of the way, Reddish gets the chance to either maintain or improve on those numbers.
The fact that he would be reuniting with former Duke pal RJ Barrett could help. However, that all depends on how coach Tom Thibodeau will utilize him.
If his stint pans out well, there is a chance that Reddish could be handed a contract extension by the Knicks.
But seeing he is not due to become a restricted free agent until 2023, that can wait.
For Knox, moving to Atlanta gives him a chance to recover lost ground.
After starting in 57 games, he was eased out of the rotation and will have to prove his worth to Nate McMillan this time around to get the necessary exposure.
Moreover, the Hawks get an extra roster spot plus a $1.7 million trade exception following the deal--per Bobby Marks of ESPN.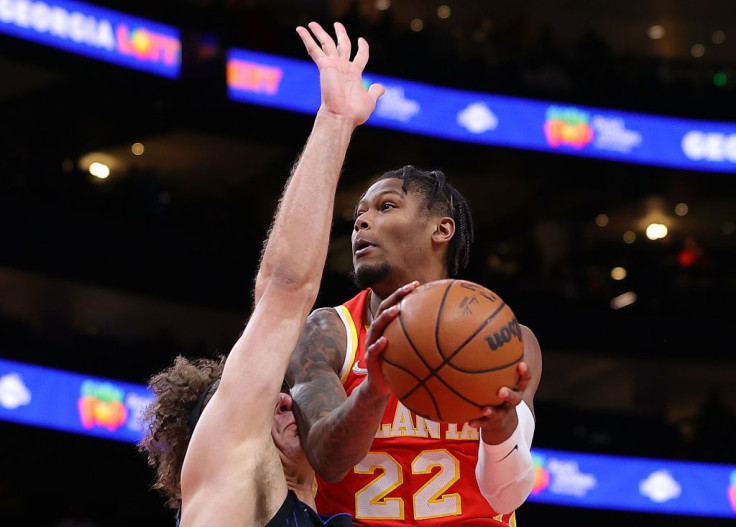 © Copyright IBTimes 2023. All rights reserved.