NBA Trade Rumors: Cavaliers Exploring Deals For Leading Scorer Before 2021 Draft
One NBA team could move its leading scorer within the next few weeks. The Cleveland Cavaliers are exploring trade possibilities for Collin Sexton, Sports Illustrated's Jeremy Woo reports.
Cleveland might rather trade Sexton than pay him the max contract he will likely seek this offseason, according to the report. Three years into his rookie deal, Sexton is eligible for an extension before the start of the 2021-2022 season.
Sexton has one year and $6.349 million left on his contract before he is set to become a restricted free agent. A max contract would be worth approximately $168 million over five years, according to Spotrac.
After the Cavaliers earned the No. 3 overall pick in the draft lottery, Sexton appears to be more expendable. Many mock drafts project the Cavs to pick guard Jalen Green. The Cavs would reportedly prefer to pair Green in the backcourt with second-year guard Darius Garland instead of Sexton.
Sexton joins Philadelphia 76ers guard Ben Simmons as the latest player to be mentioned in trade rumors. A Sexton-for-Simmons swap could make sense for Philadelphia, though Cleveland might not be interested in Simmons' max contract if they are unwilling to give Sexton a similar deal.
The Cavs selected Sexton with the No. 8 pick in the 2018 draft. The 22-year-old has improved every year. Sexton set career-highs with 24.3 points, 3.1 rebounds and 4.4 assists per game while shooting 47.5% from the field this past regular season.
Only 17 players in the league had a higher scoring average than Sexton, but those numbers didn't translate into team success. Cleveland went 22-50, tied for the NBA's fourth-worst record. The Cavs ranked 28th in offensive efficiency and 27th in defensive rating.
Cleveland has missed the playoffs and won fewer than 31% of its games in three straight seasons.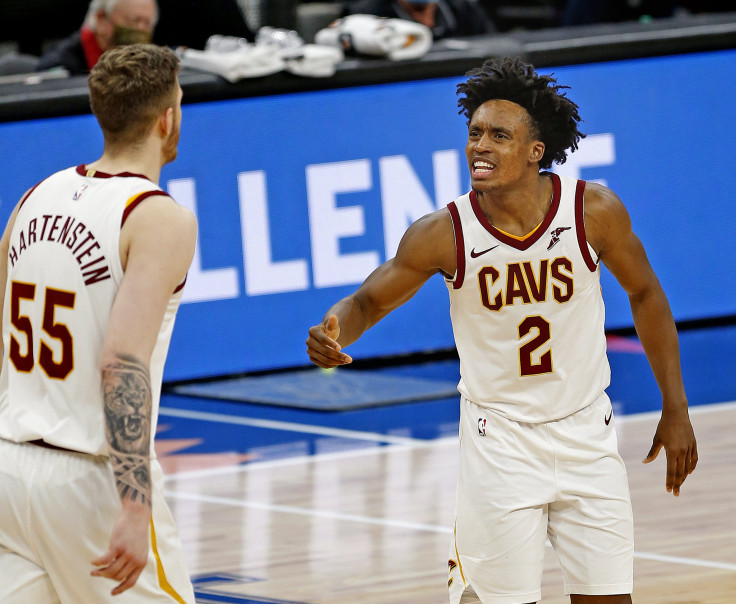 © Copyright IBTimes 2023. All rights reserved.