NBA: Trae Young Remains Confident He Can Surpass Golden State Warriors' Steph Curry
KEY POINTS
Steph Curry is considered as one of the greatest shooters of all time
Trae Young once shared that he believes he can surpass Steph Curry as the best shooter in the league
In a recent appearance in All the Smoke's podcast, Trae Young still believes in his statement that he can overtake Steph Curry
A confident Trae Young previously shared how he can eventually surpass Steph Curry. While the bold statement caused a little stir online, Young sticks to his word that he will one day overtake the Golden State Warriors' superstar.
The career Curry has made for himself puts him in the discussion as one of the greatest players to ever play the game. The way he entered the league and rose to the peak of the NBA with his unique offensive style gives him the distinction as a game-changer. The way he led the Warriors to multiple records, five trips to the NBA finals and three championships put the six-foot-three guard as one of the best shooters in the game.
The way Curry has influenced the sport has paved the way for players like Young who shoots the ball with immense speed and precision. One of the most common comparisons Young gets is how he is likened to Curry's range to hit threes from the logo of the team's arena.
While Young is just in his second year in the league, he is already on pace to rise as a perennial star like Curry. The Atlanta Hawk was already named to an All-Star starting berth, an achievement that took Curry five seasons to get.
In a recent appearance on Showtime's All the Smoke Podcast with Matt Barnes and Stephen Jackson, Young shared much praise for Curry.
"I have a lot of respect for Steph. He's done so much," Young said by way of ClutchPoints.
"I think if it weren't for Steph there wouldn't be, maybe, a Trae Young. Steph is the first to do what he's doing. I got a lot of love for Steph and everything he's done," Young said.
With this, Young still believes that he can still overtake Curry.
"For me, I'm very confident," Young added.
Despite the immense belief in himself, Young remains humble enough to show respect to Curry and what he has done for the league.
It's no question that Young is already one of the most exciting players in the league. It will be interesting to see how far Young's career will pan out in the next few years.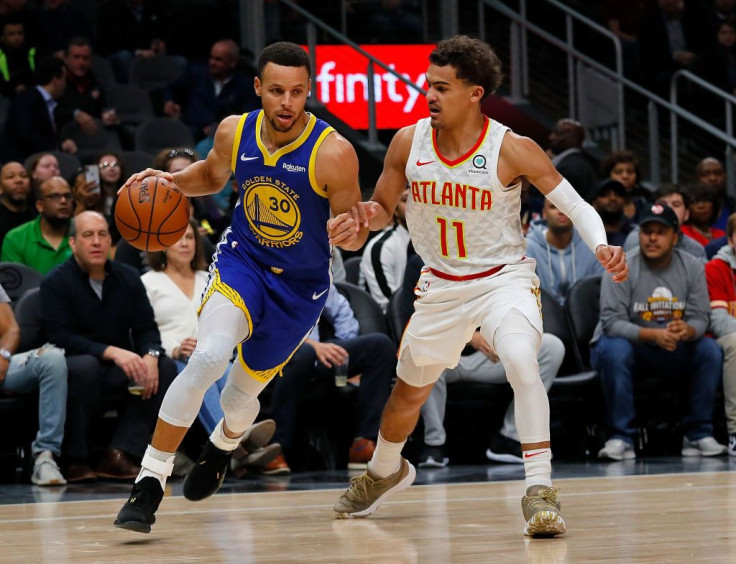 © Copyright IBTimes 2023. All rights reserved.