NCAA Bracket 2012: Predictions, Analysis, Upset Picks for March Madness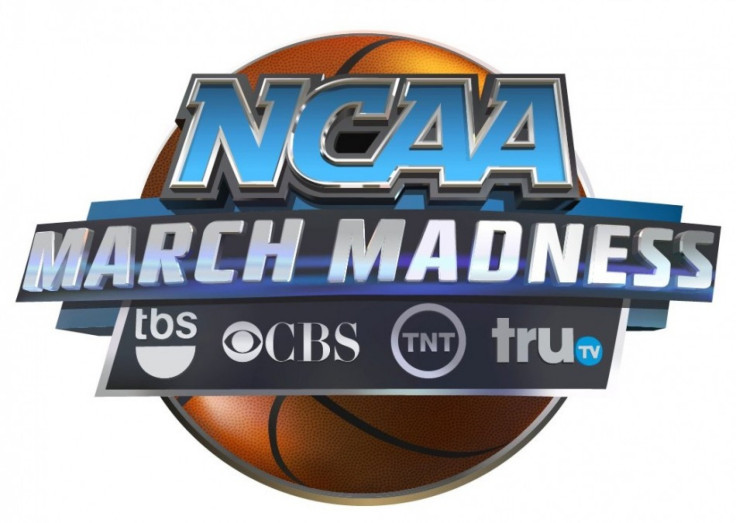 The NCAA Tournament Field of 68 has been set and March Madness is all ready to begin.
In offices around the country, employees will fill out NCAA Tournament brackets and hope for the best. But before submitting your bracket, take a look at our NCAA Tournament breakdown for some helpful clues. Also take a look at our list of game times, television coverage, and announcer schedules.
South Region:
Favorite to Win Bracket: Kentucky
Kentucky has reigned as the nation's top team throughout most of the year, but didn't get any favors with its bracket. It earned the tournament committee's No. 1 overall seed, but still has to find a way to get past some tough teams. A Round of 32 game against either Connecticut or Iowa State won't be easy, while a Sweet 16 game against Indiana -- one of only two teams to defeat Kentucky this season -- will be an absolute battle. Don't forget about the lower half of the bracket that features powers like Baylor and Duke. The Wildcats have the horses to win it all this year, but it won't be easy to make it through the South Region.
Best Opening Round Game: No. 8 Iowa State vs. No. 9 Connecticut
Most will see the name Connecticut, last year's title winner, and ultimately move the Huskies into the Round of 32, but as Lee Corso says, No so fast, my friend. Connecticut has the name recognition and some serious star power -- Jeremy Lamb and Andre Drummond lead the way -- but has struggled to score points throughout the season. They will face a very tough test against Royce The Mayor White and the Iowa State Cyclones. White avereaged 13.1 points per game, 9.2 rebounds per game, and 5.1 assists per game and could cause some serious problems for a mentally-weak Connecticut team.
Upset Alert: No. 5 Wichita State vs. No. 12 VCU
It's almost unfair that these two teams had to meet up in the Round of 64. Wichita State has had a tremendous year under Greg Marshall -- losing five games by a total of 29 points -- while VCU has the experience of an improbable 2011 run to the Final Four. Both of these teams could make runs to at least the Sweet 16 if they weren't playing each other, which makes this game so tough to pick. VCU defeating Wichita State would technically be an upset based on the seeding, but this game is basically a toss-up.
Darkhorse: UNLV
The Runnin' Rebels have been a bit inconsistent this season, but have shown flashes of brilliance. They knocked off North Carolina in November; split games with San Diego State; and fared well in the Mountain West minus a blowout loss to New Mexico in February. UNLV showed be able to knock off Colorado fairly easily in the Round of 64 and then gets an extremely interesting matchup against Baylor in the Round of 32. Baylor possesses the more talented team, but has struggled mightily at times, especially if Perry Jones isn't on his A game. UNLV certainly has the talent to knock off Baylor and could certainly take down Duke if the Blue Devils aren't hitting from beyond the arc.
West Region
Favorite to Win Bracket: No. 2 Missouri
Michigan State is the No. 1 seed, but Missouri is the favorite to make it to the Final Four. The Big 12 Tournament champions have all of the tools to make a deep run in March -- a great point guard in Phil Pressey, a red hot guard in Kim English, and a steady senior leader in Marcus Denmon. The Tigers don't have a cake walk to the Final Four -- Florida could prove to be a particularly tough test -- but have proven an ability to win tough games when it counts. They can score in a hurry -- they score the 6th most points per game in the country -- plus can efficiently press if they are down late in the game. They do have some height issues, but there is no team within the West bracket that could really dominate them on the glass.
Best Opening Round Game: No. 5 New Mexico vs. No. 12 Long Beach State
Both teams are playing some of their best basketball of the year and will be ready to battle in this Round of 64 game. New Mexico is coming off a strong Mountain West championship win over UNLV, while Long Beach State dominated the Big West tournament. Long Beach State has also shown it can compete with the best -- it beat Pittsburgh and Xavier earlier in the year and narrowly lost to Kansas and North Carolina -- behind its star Casper Ware. New Mexico is the prohibitive favorite in this game, but if Larry Anderson, the Big West defensive player of the year, is able to play in the NCAA Tournament after missing the Big West's, this game could come down to the wire.
Upset Alert: No. 3 Marquette vs. No. 14 BYU/Iona
Marquette's opponent hasn't been decided yet, but either team could pose some problems for the Golden Eagles. Iona, the team that everyone seems angry about making the NCAA Tournament, is the one that Marquette should be especially worried about. The Gaels don't play much defense, but can score in a hurry behind Scott Machado, Momo Jones, and the rest of coach Tim Cluess' crew. Iona scored the most points per game in the country, had the most assists per game in the country, and was second in the country in field goal percentage. That might not bode well for a Marquette team that notoriously starts slow in the first half.
Darkhorse: No. 7 Florida
Florida came into the season as a Top 10 team with lofty expectations, but struggled mightily down the stretch of the regular season. It lost four of its last five games of the season, but still has the tools requisite to make a deep run in March. Florida has a strong rotation of players including Kenny Boynton, Brad Beal, Eric Murphy, and Patric Young, but has dealt with foul issues and consistency throughout the season. The Gators absolutely have the talent to knock off Virginia and Missouri on their way to a Sweet 16 run, but need to keep Young out of foul trouble. It will be very interesting to see how Florida's guard-heavy lineup -- Mike Rosario and Erving Walker play in addition to Beal and Boynton -- matches up with Missouri's four-guard lineup.
East Region
Favorite to Win Bracket: Syracuse
Syracuse has had more than its fair share of drama this season -- first the Bernie Fine stuff and now the drug allegations -- but was still able to cruise through a tough Big East on its way to a No. 1 seed. The Orange has an incredibly well-balanced team -- six players get more than 20 minutes per game -- that should serve them well in late-game situations. It certainly wouldn't surprise anyone to see Syracuse flame out before it should -- that's the Jim Boeheim way -- but this team seems ready to make a serious run in the NCAA Tournament. Ohio State will prove to be the toughest team in the bracket, especially Jared Sullinger, but the Orange have the advantage.
Best Opening Round Game: No. 5 Vanderbilt vs. No. 12 Harvard
The announcement of this game caused every sports writer to attempt some lame joke about the combined intelligence of the two schools. Poor jokes aside, this is actually an incredibly interesting game. Harvard battled its way to its first NCAA Tournament appearance in 66 years, while Vanderbilt knocked off No. 1 Kentucky in a thrilling SEC Tournament championship game. The issue is that while Vanderbilt seems to be on the right track, it always disappoints come tournament time. It has lost in the opening round the last three years and could be poised to do so once against a tough Harvard team.
Upset Alert: No. 7 Gonzaga vs. No. 10 West Virginia
Gonzaga didn't get any favors when it got scheduled to face West Virginia in Pittsburgh; a mere 60 miles away from Morgantown. The Mountaineers will be playing in front of a lot of their fans in the Round of 64 game and have to be the favorites to win over the Zags. West Virginia struggled down the stretch in losing six of its last 10 games, but has a legitimate star in senior forward Kevin Jones that should prove to be the difference.
Darkhorse: No. 3 Florida State
Florida State is the ultimate wildcard in the East Region. It is coming off a dominating ACC Tournament performance, including wins over Duke and North Carolina, but also lost to Harvard and Princeton earlier in the year. Every year the Seminoles rank as one of the nation's top defenses, but it has been in 2012 that they have finally taken a positive jump in the offensive side of things. Deividas Dulkys has been the ultimate X-factor for Florida State and will be crucial if Florida State is to make a major run. Florida State could easily flame out early or make a run to the championship game.
Midwest Region
Favorite to Win Bracket: No. 2 Kansas
Kansas didn't come into the season with its usual lofty expectations -- many actually believed Texas A&M to be the best team in the Big 12 -- but have a terrific season behind Player of the Year candidate Thomas Robinson. Kansas handled its business throughout the year, minus hiccups against Davidson and Iowa State, and seems destined to take on former coach Roy William's North Carolina Tar Heels in the Elite Eight. UNC's impressive frontcourt trio of Tyler Zeller, John Henson, and Harrison Barnes will be tough to stop, but Robinson should be able to handle himself just fine. Add in a steady guard like Tyshawn Taylor and this team is your favorite to represent the Midwest Region.
Best Opening Round Game: No. 4 Michigan vs. No. 13 Ohio
Michigan vs. Ohio State is one of the most highly-anticipated football games of the year, so Michigan vs. Ohio in basketball should be intense too, right? It is doubtful Wolverines fans have the amount of hate for the Ohio Bobcats as they do for the Buckeyes, but that doesn't mean any Michigan native wants to lose this game. Besides simply the intangibles, this should be an interesting game. Ohio comes into the game after ripping off three straight wins in the MAC tournament behind the strong play of guard D.J. Cooper, who could pose some problems for Michigan. The Bobcats' strong perimeter defense will also be an issue for a team that loves to shoot three-pointers. If the long-rang shots aren't falling early for Michigan, this one could go Ohio's way.
Upset Alert: No. 6 San Diego State vs. No. 11 North Carolina State
CBS made North Carolina State wait until the very last minute to know its fate, but Mark Gottfried has to be excited with his Round of 64 matchup against San Diego State. The Wolfpack come into the NCAA Tournament on a hot streak -- four straight victories before a controversial two-point loss to North Carolina in the ACC Tournament -- and Gottfried told his team he believes that are capable of a Final Four run. That might be going a bit far for this group, but the Wolfpack certainly have the talent, namely C.J. Leslie, to make a Sweet 16 run.
Darkhorse: Saint Mary's
The Gaels won the West Coast Conference outright for the first time under coach Randy Bennett and are ready to make another deep run in March. Saint Mary's made a deep run in 2010 behind center Omar Samhan, including knocking off No. 2 seed Villanova, but run their offense primarily through guards in 2012. Junior guard Matthew Dellavedova is the primary playmaker for the Gaels with a team-high 15.6 points per game and 6.4 assists per game in 2012. Saint Mary's has a tough Round of 64 test against Purdue, but if they can get past the Boilermakers, Bennett's crew could be a very formidable test for the Jayhawks.
© Copyright IBTimes 2023. All rights reserved.