Nelson Mandela Hospitalized With Lung Infection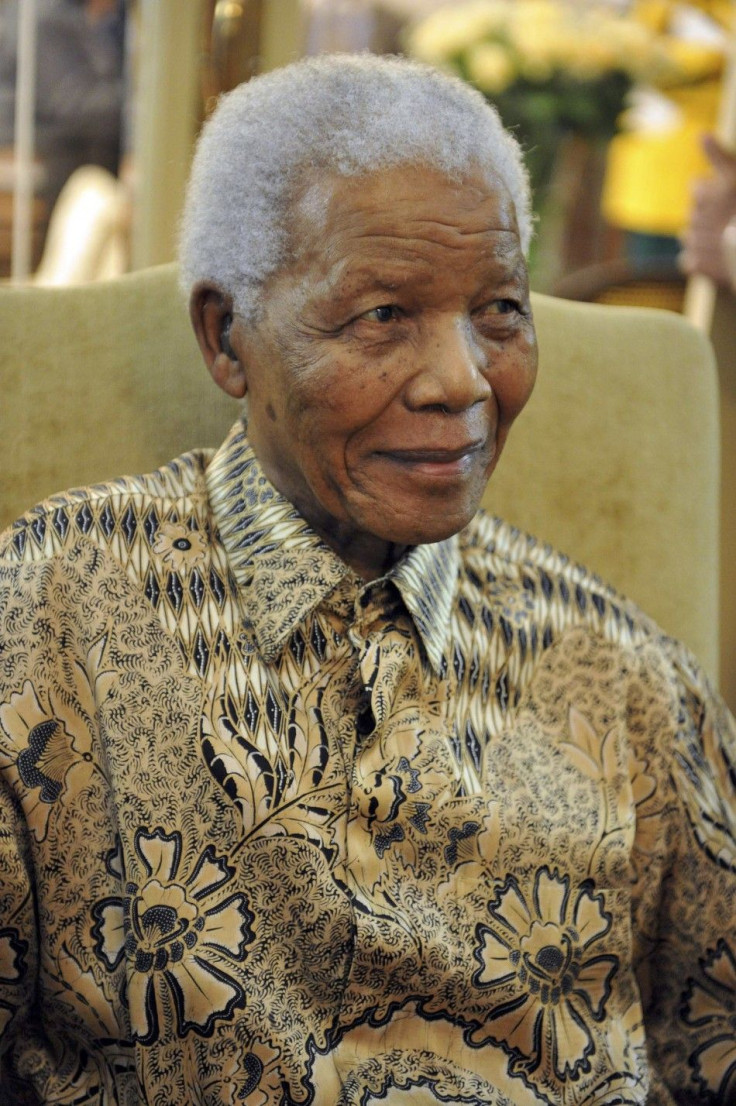 Nelson Mandela, South Africa's former president, has been re-admitted to a military hospital in Pretoria, just before midnight Wednesday due to the recurrence of a lung infection.
Mandela, 94, the nation's first black president suffered numerous health issues last year, and had spent around three weeks in a hospital in December undergoing treatment for lung infection and for recuperation after surgery to remove gallstones. Earlier this month, he was hospitalized for a night following a medical checkup.
The government statement said the doctors are attending to him, ensuring that he has the "best possible expert medical treatment and comfort."
President Jacob Zuma wished Mandela – affectionately nicknamed Madiba – a speedy recovery, a statement said.
"We appeal to the people of South Africa and the world to pray for our beloved Madiba and his family and to keep them in their thoughts. We have full confidence in the medical team and know that they will do everything possible to ensure recovery," President Zuma said.
Mandela is regarded as the father of the nation for leading the decades' long struggle to end the apartheid in South Africa. He was jailed for his relentless struggle for equal rights for the oppressed in the country for 27 years, before being released in 1991.
He was sworn in as the first black president of the country in 1994, virtually marking the end of the racist segregation and stepped down in 1999 after serving a five-year-term.
Mandela first contracted tuberculosis during his years in Robben Island prison and lung-related ailments and other health issues have plagued him ever since.
© Copyright IBTimes 2023. All rights reserved.