Is Nelson Mandela's Death Looming? South African Hero In Critical Condition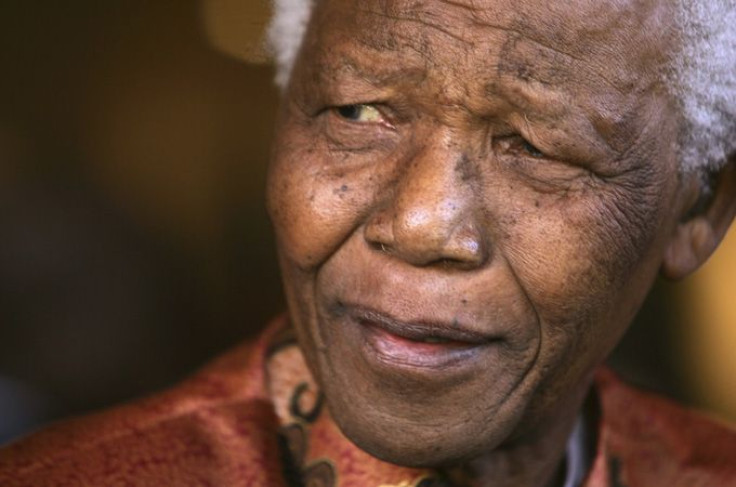 Nelson Mandela -- who first was imprisoned for 27 years after he resisted white minority rule in South Africa and then served for five years as the president of the country -- is in critical condition, CNN reported Sunday. Mandela was taken to a Pretoria hospital June 8, but his state has worsened in the past 24 hours. Until now, authorities had said he was in serious but stable condition.
"The doctors are doing everything possible to get his condition to improve and are ensuring that Madiba is well-looked after and is comfortable. He is in good hands," South Africa's President Jacob Zuma said in a statement, referring to Mandela by his tribal name.
There had been a media report that Mandela suffered a heart attack, but Zuma said it was false: "There is no truth at all in that report," he said, according to Al Jazeera.
The anti-apartheid movement hero has been in and out of the hospital, suffering from lung problems. The last time the 94-year-old was seen in public was at the 2010 World Cup when South Africa hosted the soccer tournament, CNN said.
"All we do every day is take one day at a time and pray to the good Lord," his daughter Makaziwe Mandela told CNN. She said he is at peace. "All I pray for as a daughter is that the transition is smooth. ... He is at peace with himself. He has given so much to the world. I believe he is at peace."
After fighting against South Africa's racial segregation during the apartheid era, Mandela is regarded as the founding father of the country's democracy. According to CNN, the African National Congress reported the change in his condition "with concern." The nation's governing party added, "The African National Congress joins the presidency in calling upon all of us to keep President Mandela, his family and his medical team in our thoughts and prayers during this trying time."
Mandela shared the 1993 Nobel Peace Prize with then-South African President F.W. de Klerk.
© Copyright IBTimes 2023. All rights reserved.