New Zealand To Hold Referendum On Changing 'Colonial' Flag After Elections; Politicians React To Prime Minister's Plans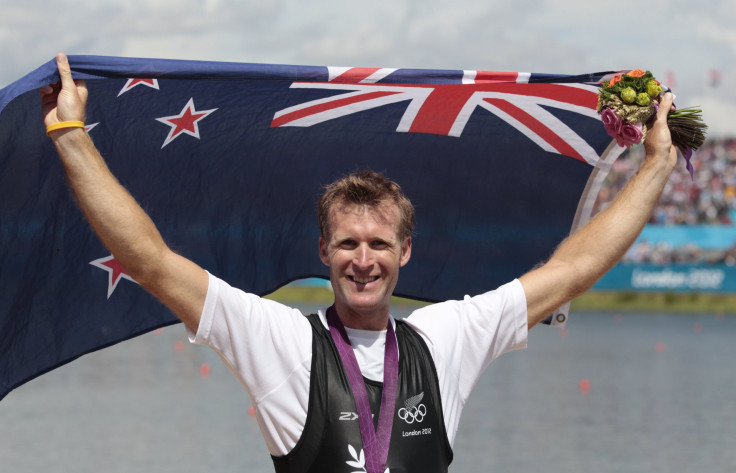 New Zealand will hold a referendum within the next three years on whether to change the national flag, which many say symbolizes the country's colonial past, Prime Minister John Key announced Tuesday.
The current flag shows the Southern Cross constellation, also known as the Crux, and includes Britain's Union Jack in the top left corner, which many perceive as being similar to that of Australia's and does not appropriately reflect the island nation's independence from Britain.
"It's my belief... that the design of the New Zealand flag symbolizes a colonial and post-colonial era whose time has passed," Key said in a speech at Victoria University in Wellington. "The flag remains dominated by the Union Jack in a way that we ourselves are no longer dominated by the United Kingdom."
He added: "I am proposing that we take one more step in the evolution of modern New Zealand by acknowledging our independence through a new flag."
Key said that he favors a silver fern set against a black background, an image that is widely popular because of its use by the country's sports teams, but added that he is "also open to other ideas and designs."According to Key, the nation's new flag should distinctly portray New Zealand in the same way that the maple leaf signifies Canada or the Union Jack stands for Britain.
"We want a design that says 'New Zealand,' whether it's stitched on a Kiwi traveler's backpack outside a bar in Croatia, on a flagpole outside the United Nations, or standing in a Wellington southerly on top of the Beehive every working day."
He said that he wanted the referendum process to be completed during the next Parliamentary term, "so it does not intrude on the 2017 elections," and concluded by stating: "For my part, I will embrace the opportunity for us to come up with a New Zealand flag that reflects and celebrates our New Zealand-ness, and that inspires us to do the same."
Labor party leader David Cunliffe said his party supports the process, saying: "We're not going to differ or divide from the government on this issue. It's a broad constitutional issue, if the country wants a debate about the flag so be it, but it's not the primary issue for this election."
However, representatives of New Zealand's armed forces have reportedly argued that there is no need to change the national flag under which many of the country's troops have fought and lost their lives.
Here's a look at what some other politicians had to say about the flag referendum:
"Eliminating child poverty, homes for all families and jobs for everyone - those are the real issues, not the flag." - Mana Party leader Hone Harawira.
"I think that people should be able to fly the flag that is representative of them and that's why I think the indigenous flag of New Zealand should be able to fly alongside the other flag, there's no reason why it shouldn't." - Maori Party co-leader Tariana Turia.
"Mr Key has spent most of his time selling out on the old flag so that's why he wants a new one." - Leader of the New Zealand First party Winston Peters.
© Copyright IBTimes 2023. All rights reserved.
FOLLOW MORE IBT NEWS ON THE BELOW CHANNELS