NFC Playoff Scenarios 2015: Predictions, Full Schedule Breakdowns, Bubble Teams For Entire Conference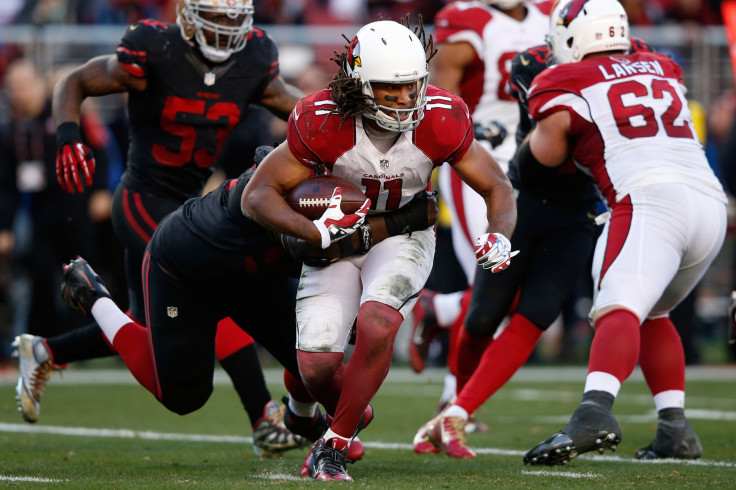 Cam Newton and the Carolina Panthers picked the right season for a 12-0 start. The Panthers' best opening in franchise history, and potentially a run at only the second 16-0 regular-season mark in NFL history, means they should have a comfortable bye week and home-field advantage for the postseason, while the other 15 NFC teams all scurry to remain in playoff contention.
By securing the NFC South title, Carolina may cruise through the final four games. While the Panthers have a clear road to the playoffs, the rest of the NFC's playoff picture is up in the air.
First, a quick synopsis of the NFL's tiebreaking procedures. Divisions are first decided by overall record, but if a tie occurs it's broken by head-to-head record, then division record, followed by record in common games, then conference record, strength of victory (SOV), and then strength of schedule (SOS). There are several others, but more than likely they won't come into play.
For the wild card, the tiebreaker starts with head-to-head matchups if the two squads faced each other during the regular season, then conference record, record in common games, SOV, and SOS.
Here's a full look at the entire NFC playoff picture, including each team's current overall, division, and NFC records and each's place in the conference standings.
Division Leaders
1.Carolina Panthers (12-0 overall, 3-0 division, 8-0 conference)
The division is locked up and, due to their two-game lead over Arizona, simply going 2-2 over the final four weeks secures the No. 1 seed throughout the playoffs. Should they win the next two against Atlanta and at the Giants, could the Panthers rest their top starters in preparation for the postseason?
2.Arizona Cardinals (10-2, 4-1, 7-1)
Similar to the Panthers, and based off their excellent division and in-conference records, the Cardinals can win two more games and keep Green Bay out of the No. 2-seed race, but specifically one of those wins must be against the Packers or NFC West rival Seattle. The Cardinals have a rough final four-game slate: vs. Minnesota, at Philadelphia, vs. Green Bay, and vs. Seattle. The final two weeks could be very interesting since the Cardinals three-game division lead isn't secure just yet. A three-game slide, coupled with the Seahawks extending their win streak to six, means Arizona and Seattle could play for the division in Week 17. The loser heads back to the wild card.
3.Green Bay Packers (8-4, 3-2, 6-3)
The two division losses hurt, especially since Minnesota has two NFC North games left. Green Bay has a difficult last four games vs. an inspired Cowboys squad, at Oakland, at Arizona, and Minnesota. All four of those teams are still in the playoff hunt. The Packers can move up to No. 2 but need Arizona to lose at least once before or after they meet in Week 16 for a shot at a home playoff game.
4.Washington Redskins (5-7, 2-2, 5-4)
The Redskins, who only have one remaining home game, spoiled a huge opportunity to build a one-game lead in the NFC East by falling to Dallas on Monday night, but stay in first place thanks to head-to-head winning percentage against the Giants and Philadelphia.
But if the Redskins can win at Chicago, they'll improve their 5-4 conference record, which is currently the best in their division, and then beat back Philadelphia and Dallas, they're in with the division crown. Winning out, and slides from the next two teams, are the only way a wild-card berth is possible for Washington or anyone else in the NFC East.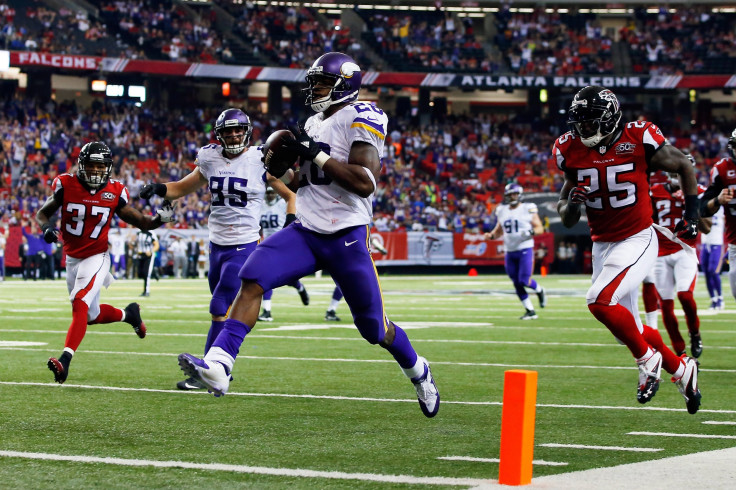 Wild Card
5.Minnesota Vikings (8-4, 3-1, 5-3)
The NFC North is still very much in play, but Minnesota can also help Green Bay out. A win over Arizona on Thursday night breathes life into the Packers hopes for the No. 2 seed, but it also pads the Vikings' solid conference record. Then they have the Bears at home to strengthen their division mark, followed by the limping Giants at home.
Winning out hands Minnesota the division, but a 3-1 run that includes a victory over Green Bay in Week 17 also locks in the division and sends Green Bay to the wild card.
6.Seattle Seahawks (7-5, 2-2, 6-4)
Gaining steam at just the right time, Seattle may have the easiest stretch run of the teams currently in contention. The Seahawks are at Baltimore, then vs. Cleveland and vs. St. Louis, and end the regular season at Arizona. The NFC West is still in play, but Seattle can ill afford a single loss, otherwise the division is Arizona's. A win over St. Louis is especially helpful to Seattle's division record, compared to Arizona's 4-1 mark.
But what really hurts Seattle's chances of moving out of the wild card is their 6-4 conference record. Arizona has a three-game lead in the division and the conference, and the Seahawks only have two in-conference games left.
Bubble Teams
7.Tampa Bay Buccaneers (6-6, 3-1, 5-3)
Sweeping the season series against Atlanta puts them just on the outside, and the Bucs solid conference record could come into play should Seattle falter in the final four weeks. Tampa Bay has three very winnable games coming up, vs. Saints, at St. Louis, vs. Bears, and at a Carolina squad that could be resting its starters in Week 17.
They'll need either Seattle, potentially Green Bay, and or Minnesota to slip up, but three more in-conference victories allows Tampa Bay to put serious pressure on everyone. Though if SOS and SOV become a factor, Seattle has the edge.
8.Atlanta Falcons (6-6, 0-3, 4-5)
Six losses in their last seven games put the Falcons in a serious hole. But if they win out and Seattle, Tampa Bay, and or Minnesota falter there's a shot. Winning out would put Atlanta at 3-3 in the division and 7-5 in the NFC, both of which would help in the tiebreakers, but the Falcons need help well outside of their control.
9.Philadelphia Eagles (5-7, 2-2, 3-6)
Philadelphia has a fortunate three-game home stand, starting with Buffalo, then Arizona, and Washington, before wrapping up the regular season at the Giants. Every win matters at this point, but the last two against Washington and New York are the biggest games of the season. Toppling Arizona helps the Eagles dreadful in-conference mark and their record overall, but a 4-2 NFC East record should be the goal for Philadelphia.
10.New York Giants (5-7, 2-3, 4-5)
Two on the road and two at home, with only one division game among those contests makes the Giants' chances bleak but possible. The Giants are 2-4 on the road, but must get back to .500 at Miami and at Minnesota, simply to pile up wins should anyone else in the division slip up. Ending the regular season at home against Philadelphia is a huge boon, especially since the NFC could be on the line, but it will mean nothing unless New York can pick up at least two more wins prior.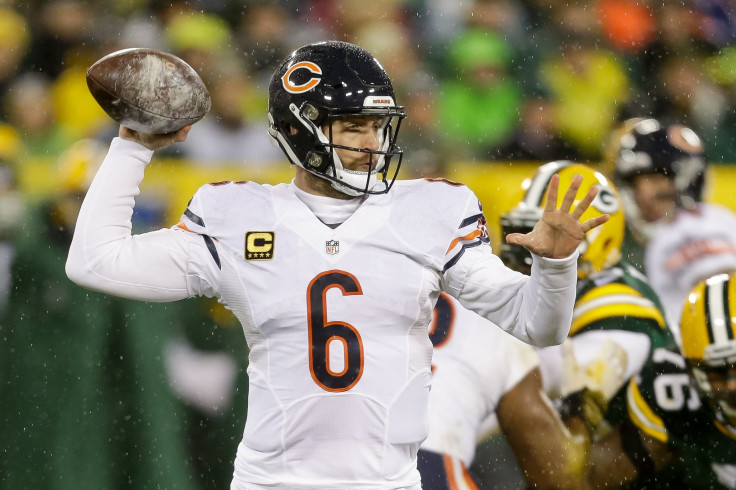 Lots Of Work To Do, And Need Some Help
11.Chicago Bears (5-7, 1-3, 2-6)
12.St. Louis Rams (4-8, 3-1, 3-5)
14.New Orleans Saints (4-8, 1-3, 3-6)
15.San Francisco 49ers (4-8, 0-5, 3-7)
The Bears are the only team in this group that have an even semi-realistic shot at a division title, but they'll need to win out and can only get to .500 in the division with just two NFC North games left to play. St. Louis' 3-1 divison record is a plus but they finish the season at Seattle and at San Francisco and will need to win out, with some help from above, for a wild-card berth. Otherwise, New Orleans and San Francisco all need to win out and hope everyone else tumbles for a chance.
Tiebreakers Are Deceiving
16.Dallas Cowboys (4-8, 3-2, 3-7)
Technically the Cowboys are last in the NFC because of their .521 SOS and .417 SOV marks, but they're currently the only team in the NFC East with a winning record within the division after beating Washington. The conference record is hopeless, since two of their last four games are against AFC opponents. But a season-finale win at home against Washington would give Dallas a 4-2 division record and they can move on even if they and everyone else in the NFC East slips as low as 6-10.
Prediction: In order, No. 1 Carolina, No. 2 Arizona, No. 3 Minnesota, No. 4 Philadelphia, No. 5 Seattle, No. 6 Green Bay.
© Copyright IBTimes 2023. All rights reserved.