NFL Draft Rumors: Could Denver Broncos Take QB Drew Lock At 10th Overall?
Now that the Super Bowl is over, every team in the NFL is trying to figure out who they will draft during the league's annual college player selection process in April. As always, there will be at least one or two quarterbacks taken in the first round of the NFL Draft, and the Denver Broncos have been linked to one specific signal-caller.
In his latest mock draft, NFL draft analyst Tony Pauline said "everything" he has heard in recent weeks suggested the Broncos would take Missouri's Drew Lock with the 10th pick in the draft.
There are questions about Lock's ability to start right away in the NFL, but his college resume was impressive. His accuracy improved every year and he consistently put up eye-catching numbers against SEC defenses. The Tigers steadily improved their win total in each year Lock started for them, too.
He also holds the SEC's single-season touchdown pass record with 44 in 2017.
The Denver Post recently reported that Broncos GM John Elway is "smitten" with Lock, and it is easy to see why. At 6'4'' and with a strong arm, Lock's physical profile is similar to Elway's during his Hall of Fame career as the Broncos' franchise quarterback.
Bleacher Report draft analyst Matt Miller compared Lock to Detroit Lions quarterback Matthew Stafford on Monday.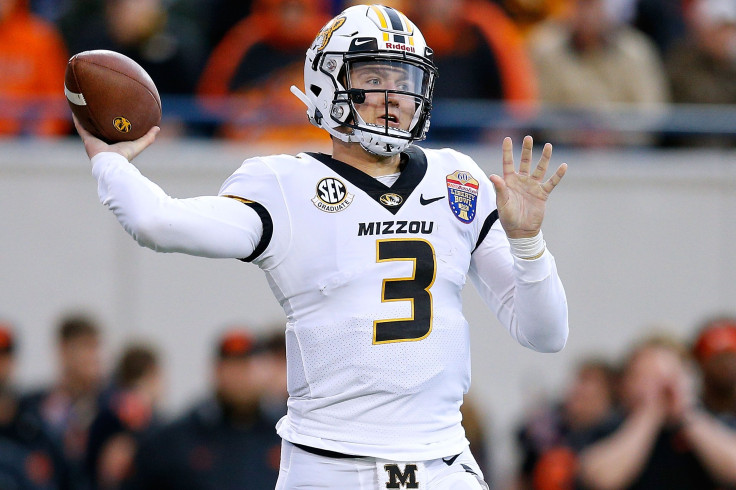 Elway has favored tall quarterbacks with strong arms during his tenure as Denver's GM. He used high draft picks on Brock Osweiler and Paxton Lynch, though neither of them panned out as long-term starters for the Broncos. Both quarterbacks stood at 6'7''.
This is generally not considered a great draft class for quarterbacks, though there is always high demand at the game's most important position. Other names for the Broncos to consider in the first round are Duke's Daniel Jones and Ohio State's Dwayne Haskins, though Haskins may not last all the way to the 10th pick.
The pressure could be on for Elway to take a QB early in the draft. The team has been in QB limbo since Peyton Manning retired after the 2015 season. Trevor Siemian had two unremarkable seasons as a starter before Case Keenum's mediocre campaign in 2018.
© Copyright IBTimes 2023. All rights reserved.