NFL News: Jacksonville Jaguars Sign Dante Fowler To 4-Year, $23.5M Guaranteed Deal Despite Torn ACL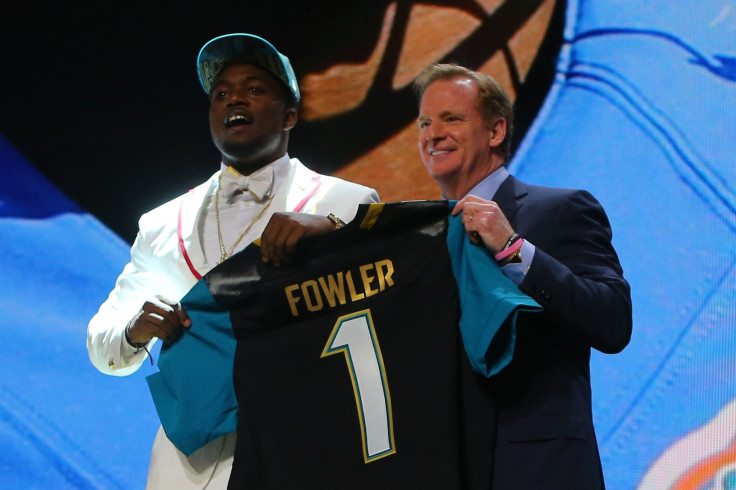 Dante Fowler Jr. was selected the third overall pick in the 2015 NFL Draft by the Jacksonville Jaguars but was injured in the team's minicamp a week later. The diagnosis was a torn left ACL for the top defensive end prospect and he's expected to miss his entire rookie season.
Despite the injury, the Jaguars are willing to take the risk on the 20-year-old and have agreed to a four-year $23.5 million contract, which is fully guaranteed, according to a tweet by Ian Rapoport, the insider for the NFL Network and NFL.com.
In college football, Fowler played for the Florida Gators and is credited with 140 total tackles and 14.5 sacks in three years with the team. He has started in 25 of the total 37 games he played in college. Fowler's best season came in his final year with Florida, with 15 tackles for loss and 8.5 sacks. Fowler is a First Team All-SEC team member and a Walter Camp Second Team member in 2014.
The 6-foot-3 Fowler is described as a versatile, well-built and athletic player in his NFL.com profile, a type of player the Jaguars need after a trying season when they won just 3 of 16 games in the regular season. Jacksonville gave up 25.8 points per game, seventh worst in the entire league.
Email j.gloria@IBTimes.com.au to contact author.
© Copyright IBTimes 2023. All rights reserved.