NFL Predictions: Where Aaron Rodgers, Deshaun Watson, Russell Wilson Will Play In 2022
The 2022 NFL offseason is expected to see some of the league's best quarterbacks change teams. Aaron Rodgers, Deshaun Watson and Russell Wilson have all found themselves in trade rumors over the last year.
The last two Super Bowl champions have been led by veteran quarterbacks in their first year with a new team. Pro-Bowl-caliber quarterbacks who are available to be traded will have no shortage of suitors.
Here are predictions for where Rodgers, Watson and Wilson will end up in 2022.
Aaron Rodgers
The split between Rodgers and the Green Bay Packers has been two years in the making. Green Bay can now trade the quarterback without incurring a massive cap hit. Rodgers didn't hide his disappointment when the Packers drafted Jordan Love in 2020, and he made it clear he wanted out of Green Bay in 2021. After another failed attempt at making the Super Bowl, a trade is the most logical conclusion
Rumors last offseason suggested that Rodgers preferred to be with the Denver Broncos. New Broncos head coach Nathan Hackett was Green Bay's offensive coordinator for the last three years, during which Rodgers won two NFL MVP awards. Arguably a quarterback away from being a championship contender, the Broncos should go all-in on their pursuit of Rodgers.
Prediction: Denver Broncos
Deshaun Watson
Watson sat out the entire 2021 season and is expected to be traded sometime this offseason. Even as the Houston Texans' quarterback faces 22 allegations of sexual assault or misconduct, Watson is still drawing interest around the league. Because he has a no-trade clause, Watson will have a say in where he lands in 2022.
The Miami Dolphins might abandon their pursuit of Watson after firing coach Brian Flores. The Carolina Panthers have shown interest in the quarterback, but Watson might prefer to play elsewhere. Tom Brady's retirement has the Tampa Bay Buccaneers in search of a quarterback. Watson has begun evaluating fits next season, ESPN reports, with the Bucs as a possible option. Joining the Bucs would give Watson his best chance to win a title.
Prediction: Tampa Bay Buccaneers
Russell Wilson
Wilson didn't go as far as Rodgers did last offseason, but the quarterback made it clear that he wasn't completely happy with the Seattle Seahawks. Without demanding a trade, Wilson's agent said that the quarterback would only want to be sent to the Dallas Cowboys, New Orleans Saints, Las Vegas Raiders or Chicago Bears if he were dealt. Among that group, only New Orleans is searching for a starting signal caller, and their salary-cap situation makes a trade difficult.
Wilson is under contract with Seattle for two more seasons. Before Wilson's finger injury derailed the Seahawks' 2021 campaign, the team had a winning record in all nine seasons since drafting the quarterback. With Brady retiring and Rodgers potentially on his way out of the NFC, Seattle might be smart to keep Wilson and try to give the relationship one more year.
Prediction: Seattle Seahawks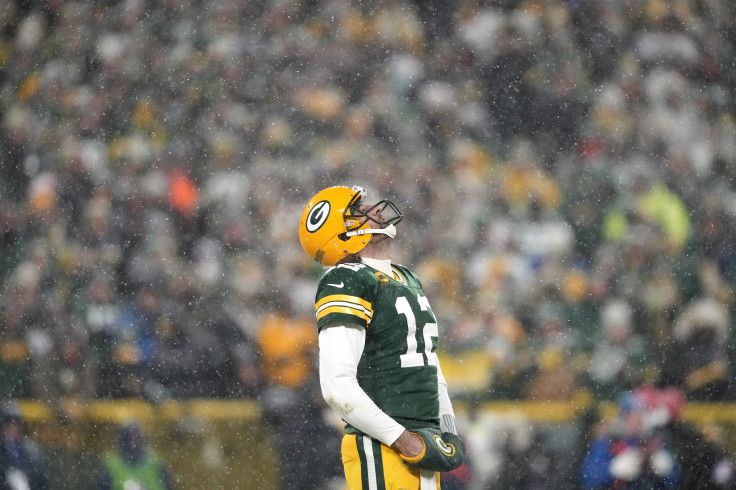 © Copyright IBTimes 2023. All rights reserved.