NFL Rumors: Chargers Need To Take Second Look At Newton
KEY POINTS
Cam Newton was likened to Tyrod Taylor
Chargers could get some boost from Newton if healthy
Newton remains clueless on where to play next NFL season
The Los Angeles Chargers were one of the teams in serious need for a quarterback, a reason why a Tom Brady acquisition was raised. Most know that the 42-year-old opted to join the Tampa Bay Buccaneers, leaving them to find other options to fill their quarterback hole. A name that makes sense for them is Cam Newton.
Recently released by the Carolina Panthers, the former NFL MVP could be an intriguing choice. But like most teams, there are concerns about his ability to stay healthy. When in top shape, the 30-year-old is a monster on the field. But would it be worth paying him an expected hefty amount to come to Los Angeles?
The debate is raging on whether the Chargers should consider the top pick of the 2011 NFL Draft. Curiously, Newton was compared to someone on the team's roster - Tyrod Taylor. For some reason, Colin Cowherd likened the two and in fact, claims that both are the "same guy." Of course, this is concerning the fact that Los Angeles may not get much mileage, especially if Newton fails to be durable.
As far as health is concerned, Cowherd gave Taylor the edge. But in terms of accomplishments, the 30-year-old has spent most of his career backing up starting quarterbacks. The case is entirely different for Newton. Despite his injury woes, he is a former Most Valuable Player and came close to delivering a Super Bowl to the Panthers in 2015. From the comparison alone, one can argue that both players are incomparable, NBC Sports reported.
Newton remains in waiting as to which NFL team will pick him up. The current COVID-19 pandemic is not helping with most restricted to their homes. No team has officially been mentioned as aggressively pursuing the three-time Pro Bowler but that could change once the pandemic takes a turn for the better.
Several teams could take a chance on Newton, teams in dire need of quarterback help. The Patriots would have made sense but nothing has come close to talks. Regardless of which team that may be, there is one prime requirement that could make or break Newton's next stop. That is his bill of health. He played only two games last NFL season and knowing his current health status is a necessity.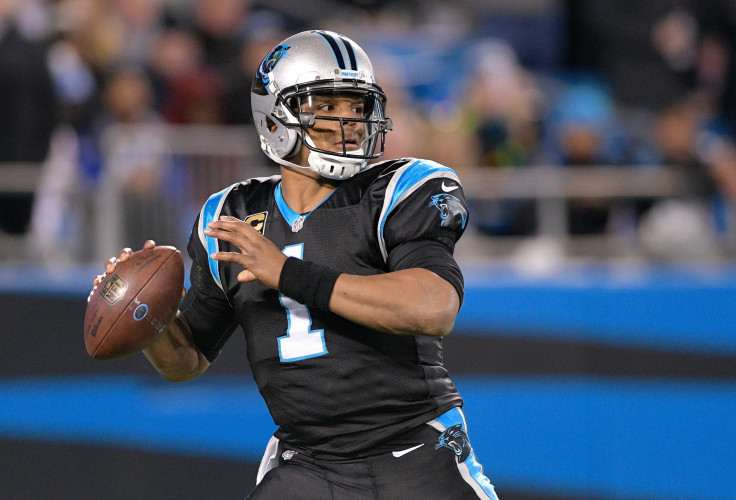 © Copyright IBTimes 2023. All rights reserved.