NFL Rumors: Like Jaguars, Vikings Have Player Problems In Disgruntled Wide Receiver
The Minnesota Vikings are now facing a familiar problem with unhappy players with reports that wide receiver Stefon Diggs wants out. Unfortunately for him, the Vikings are not open to trading him for now. That said, it appears the 25-year-old is taking a page off Jalen Ramsey's book by missing practice recently.
Of course, the case of Diggs is far different from that of Ramsey. He holds no leverage over the Vikings to force a trade. He can try and hold out but as far as being traded, Minnesota is not even open to it.
In fact, NBC Sports Boston says a source from any team interested in Diggs was quashed. But a massive offer for the 146th pick of the 2015 NFL Draft could raise some level of interest. Although it was not mentioned, the Vikings are likely to ask for a first-round pick plus more for teams inclined to pluck out Diggs from Minnesota, Ian Rapoport of the NFL Network reported.
Diggs is an appealing addition for any NFL team. He is only 25 and has been showing promise for the last two years. He has 1,870 yards and 17 touchdowns to his credit the past two seasons, clearly showing he has what it takes to become a top receiver.
There is no question that Diggs could be of use to teams in need of a wide receiver. Among the teams who could use one right now include the Seattle Seahawks, New England Patriots, Indianapolis Colts and the Buffalo Bills. The only problem is that they may not be too inclined to give up so much for Diggs.
Diggs is in the second of his five-year $72 million deal he signed in 2018. Aside from the possible demands, the Vikings would want in return, his steep contract price that runs until 2023 is another point for consideration.
Teams who may opt to pursue a deal for Diggs will need to have room for at least $6.6 million this year. It does not get any pretty from there since his base salary will jump to $11.5 to 12 million in the next four seasons.
Hence, Diggs may have no recourse right now but to honor his deal with the Vikings. He reported for practice the following day, claiming he had a cold. Despite returning, it remains to be seen if he will see action against the New York Giants on Sunday.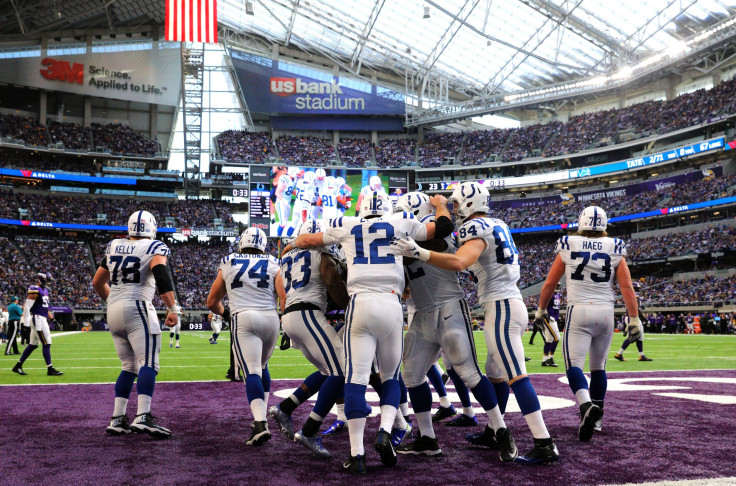 © Copyright IBTimes 2023. All rights reserved.