NFL Rumors: Tom Brady Tries To Fire Up Pats, Fans With Social Media Post
Tom Brady and the New England Patriots have not exactly had a stellar NFL season. Critics are quick to point out that the Pats are far from the force of nature most knew them to be. There are other circumstances tied up to that, but they did win against the Buffalo Bills, 24-12, on Sunday at the Gilette Stadium.
But as many may have noticed, Brady himself was not exactly playing up to par. He completed 13 of 24 passes for only 126 yards, a touchdown, two interceptions and a 48.3 passer rating, Buffalo News reported. Many see it as perhaps one of his worse performances (if not the worst), singling out how it was the fewest passing yards he has had since 2013.
In short, it was simply not vintage Brady and Pats in action. But the future NFL Hall of Famer is faced with limited options. Josh Gordon is suspended, while Rob Gronkowski's performance has been diminishing, the Boston Globe reported. In their last game, New England seemed more bent on getting the result.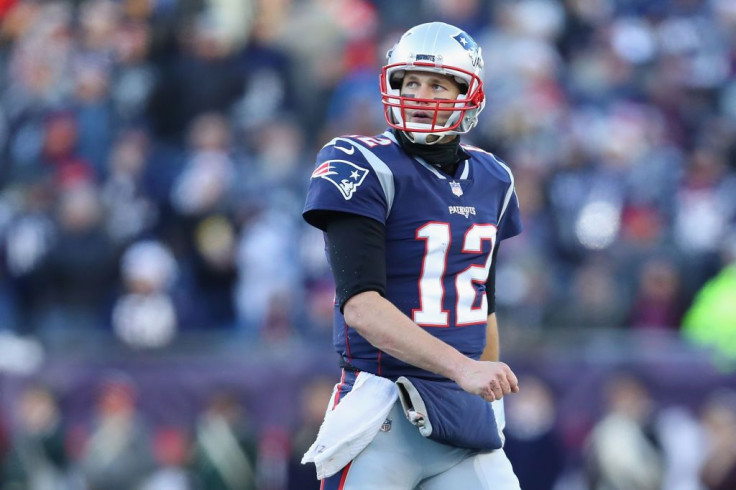 "Whatever it takes on a week-to-week basis, I think that's what we've got to do. We didn't have our best game in the pass game, but we won. So, I think everyone's feeling pretty good about winning," Brady said.
Nevertheless, a win is a win. With the Houston Texans losing to the Philadelphia Eagles 32-30, the Pats now find themselves in second place in the AFC. Up ahead for New England are the New York Jets, a team they will face in Week 17. A win against the Jets will allow them to secure a first-round bye in the playoffs. Following their win over the Bills, Brady made a post on his Instagram account congratulating his team for the victory. He shared a message to his fans before eventually showing off some highlights of their win to the tune of some Christmas music in the background.
Brady also wished everyone a good holiday although he doesn't want everyone to get too relaxed. Apparently, their next game against the Jets is tied up to that, an important match that could dictate the road ahead for the Pats.
The Pats are undefeated at home this season and this may install them as slight favorites over the Jets. According to oddsmakers, the New England Patriots are 14-point home favorites in the regular season finale, NESN reported. No matter how unimpressive that win over the Bills may be, the Patriots could come out as a different team in Week 17.
© Copyright IBTimes 2023. All rights reserved.