Nigerian President Buhari Replaces Top Military Chiefs Amid Boko Haram Violence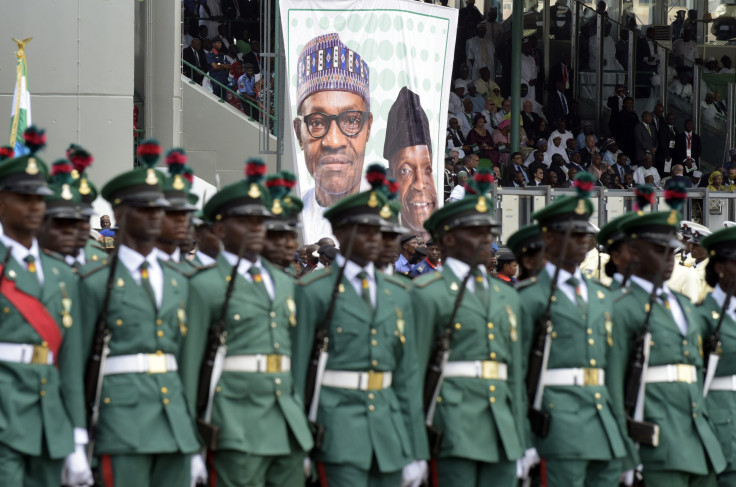 As the body count from Boko Haram's deadly insurgency in West Africa rises, Nigerian President Muhammadu Buhari replaced his top military commanders on Monday in an effort to clean up the Nigerian army's crooked image and confront the six-year insurgency once and for all. The widely foreseen move came on the heels of renewed violence across Nigeria and one week before Buhari travels to the White House to discuss fighting the Islamist militant group.
Buhari, a former military dictator, was elected this spring in part on his promises to rejuvenate Nigerian troops and crush Boko Haram. And while replacing senior officials won't immediately impact the war against the insurgents, it could set the tone for Buhari's meeting with U.S. President Barack Obama on July 20. Buhari is expected to request U.S. military aid to fight Boko Haram -- an appeal that's been hindered by allegations of corruption and abuse against the sacked Nigerian officials, experts said.
"The U.S. certainly wants to partner with Nigeria, but that has been hampered in part by the fact that several key people in the chain of command have been denounced for human rights abuses, whether proven guilty or not," said J. Peter Pham, director of the Africa Center at the Atlantic Council in Washington, D.C. "This at least removes one potential stumbling block to greater U.S. assistance in the fight against Boko Haram."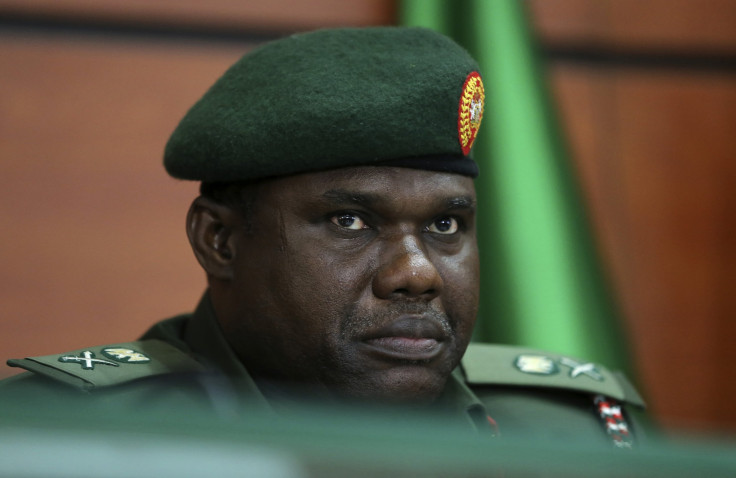 Among the top officials who were fired from their posts were defense chief and senior air force officer chief Alex Badeh, naval chief Usman Jibrin, army chief Kenneth Minimah and air chief Adesola Amosu, the president's spokesman Femi Adesina confirmed in a press release Monday.
Buhari approved several key appointments Monday including Abayomi Gabriel Olonishakin as defense chief, T.Y. Buratai as army chief, Ibok-Ete Ekwe Ibas as naval chief and Sadique Abubakar as air chief. The Nigerian leader also appointed Monday Riku Morgan as defense intelligence chief and retired Major General Babagana Monguno as the new National Security Advisor, following Sambo Dasuki's resignation last week, Adesina said in the press release.
In June, rights group Amnesty International released a comprehensive report that accused Nigeria's military of systemic and horrific abuses. Amnesty International named nine senior military figures, including former defense chief Badeh and former army chief Minimah, as alleged perpetrators who should be investigated for command and individual responsibility for war crimes and possible crimes against humanity. Based on years of research and analysis of evidence, the report revealed that more than 7,000 young men and boys had died in Nigerian military detention since March 2011 and more than 1,200 people were unlawfully killed since February 2012.
"Whilst an urgent and impartial investigation of these war crimes is vital, this report is not just about the criminal responsibility of individuals. It is also about the responsibility of Nigeria's leadership to act decisively to end the pervasive culture of impunity within the armed forces," Salil Shetty, Amnesty International's secretary general, said in a statement last month.
The report's release came after the Nigerian military claimed it had gained ground against Boko Haram by taking back territories and freeing hundreds of captives. And while Buhari had always made clear his intentions to revive the army, the Amnesty International report underlined a need to wipe the high-level ranks clean. The top military officials dismissed Monday had all been appointed by former Nigerian President Goodluck Jonathan under the Peoples' Democratic Party ticket, experts said.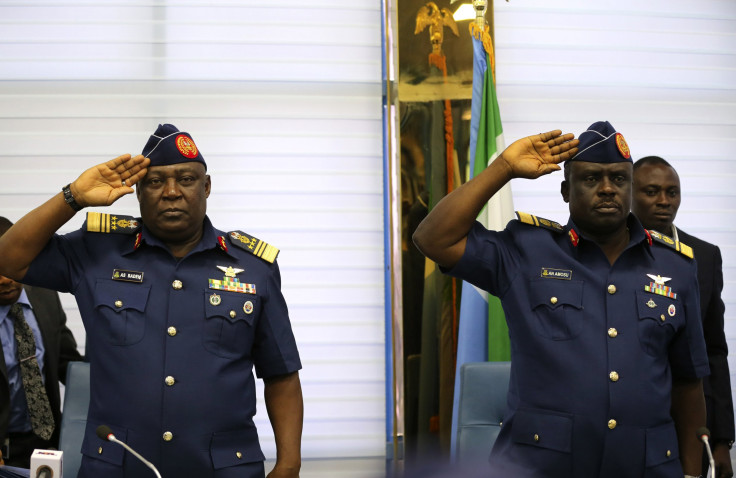 Buhari, who was inaugurated on May 29, was the first presidential candidate to defeat an incumbent in Nigeria's history. For 16 years, the Peoples' Democratic Party had majority power and ruled Nigeria's political landscape with no viable challengers. That changed in March when Buhari defeated Jonathan in the presidential election by a couple million votes; his political party, the All Progressives Congress, secured majority rule in Nigeria's National Assembly.
"Nigeria's never faced this before. There's never been a change of one party to another," Pham said during a phone interview Monday.
Buhari has said he would take his time to clear out the former administration and select trustworthy ministers to lead his government, citing a need to first flush out past corruption. But last month, Buhari relocated Nigeria's military command center to Maiduguri, the capital of Borno state, which has been a hotbed for Boko Haram violence. The Nigerian leader might have moved quickly to replace the military command on Monday in preparation for his highly anticipated talks with Obama next week, experts said.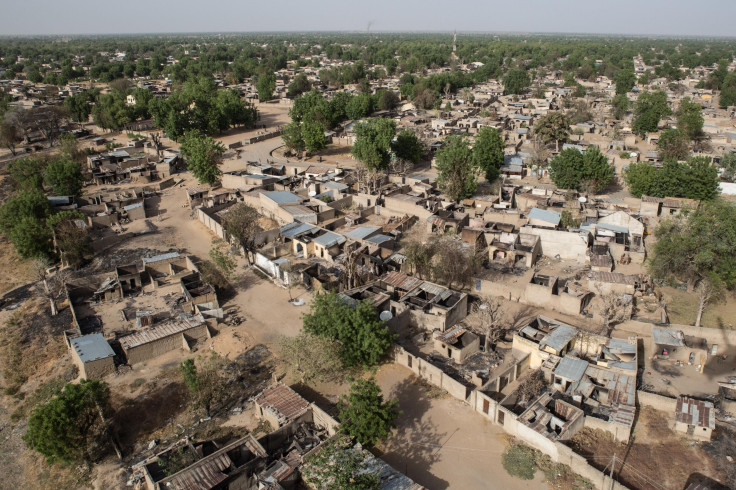 Buhari has said he would like to restore military ties with the United States. Last December, Jonathan canceled U.S. Army training for the Nigerian army, which was intended to help the troops battle the militants in northeast Nigeria. The former Nigerian president was widely criticized for his inability to curb Boko Haram violence in Africa's richest and most populous nation, as the terrorists ravaged entire towns and killed thousands. More than 15,000 people have died and nearly 1.5 million displaced since Boko Haram's brutal insurgency began in 2009, according to the United Nations refugee agency.
Neighboring nations Chad and Niger are providing military assistance to fight Boko Haram, but the terror group has recently increased its attacks and Buhari will likely ask Obama for additional help. The White House might be more inclined to work with the Nigerian army now that a few allegedly corrupt officials were removed, but experts said there are still gaping holes in Buhari's government and the Nigerian leader has delayed selecting a cabinet until September.
"Nigeria doesn't want to be rushed into anything immediately. But it's almost two months since [Buhari's] inauguration and most of the Cabinet remains to be filled," Pham said. "It's difficult for the U.S. to have conversations in the absence of qualified counterparts to speak with."
© Copyright IBTimes 2023. All rights reserved.
FOLLOW MORE IBT NEWS ON THE BELOW CHANNELS