North Korea Fires 2 Ballistic Missiles, Second Test In A Week
Less than a week after firing two short-range missiles, North Korea has once again fired two ballistic missiles off its east coast. South Korea's Joint Chiefs of Staff said the new launch was also of two short-range ballistic missiles.
They confirmed the projectiles were launched from the Hodo penisula in South Hamgyong Province on North Korea's east coast. Reports said the missiles flew 250 kms and reached a height of 30 kms before splashing down in the Sea of Japan (East Sea). Japanese Prime Minister Shinzo Abe said North Korea's missile launch didn't impact Japan's security. Jeong Kyeong-doo, the South Korean Defense Minister, said the missiles were identified as a different type from previous models fired by the Hermit Kingdom.
North Korea's first missile launch on July 25 came after U.S. President Donald Trump met Kim Jong Un at the Demilitarized Zone last month. Trump had then told the media that North Korea hadn't really tested missiles other than smaller ones. However, experts have sounded alarm saying last week's launch was a violation of the United Nations Security Council resolutions which had prohibited North Korea from using ballistic technology in any missile launch. The U.N. had imposed the sanctions after the country tested long-range missiles.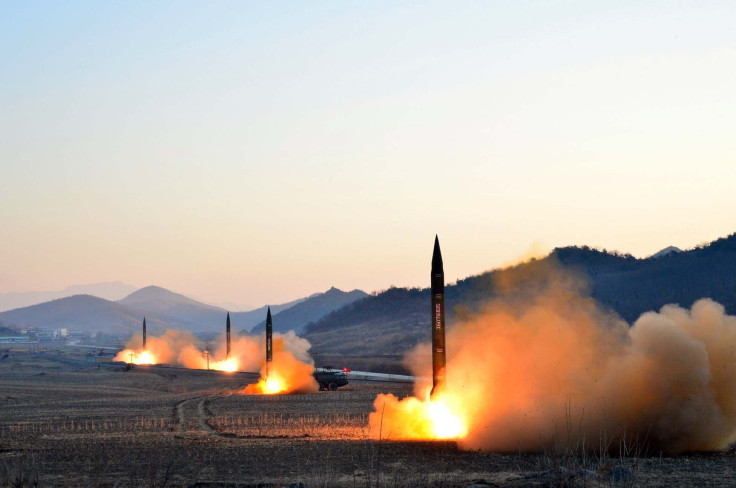 North Korean officials said the missile tests that had been supervised by the country's leader Kim Jong Un himself, were a "solemn warning" to South Korea for purchasing high-tech U.S. made fighter jets.
Regional analysts said the missile tests were a show of North Korea's anger over joint military exercises between South Korea and the United States. Harry Kazianis, an expert from the Centre for the National Interest, said the North will continue to vent its anger by testing missiles in the coming days before the drills which will commence early August. Kazianis said this is a message to Washington and Seoul to stop their joint military exercise or Pyongyang will show its own offensive military capabilities.
The North Korean leader had made it clear that such exercises will affect the resumption of denuclearization talks with the U.S.
© Copyright IBTimes 2023. All rights reserved.