North Korea Fires Submarine-Launched Ballistic Missile Off East Coast, South Korean Media Say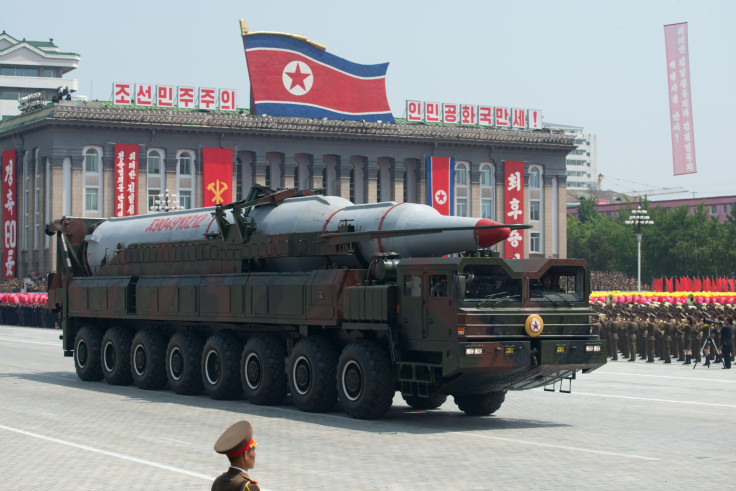 North Korea fired a submarine-launched ballistic missile along its east coast Saturday, initial reports by South Korean media said. The reports come after Seoul said there were indications the reclusive state is preparing for a fifth nuclear test and an underground nuclear warhead test.
The reported missile launch comes ahead of Pyongyang's first key meeting of the ruling Workers' Party in early May, after over three decades. Pyongyang has also claimed to have secured intercontinental ballistic missile technologies like reentry and engine technologies, despite stern sanctions from the United Nations Security Council.
On Monday, South Korean President Park Geun-hye warned about Pyongyang's fifth nuclear test and ordered her country's military to be ready for any provocation from its neighbor. Park also threatened North Korea with tougher sanctions and isolation over another potential provocation from the country.
Following this, North Korea lashed out at Park calling her a "psychopath." North Korea's official Korean Central News Agency cited Rodong Sinmun, the official newspaper of the Central Committee of the Workers' Party, as saying: "Such a disgraceful behavior of [Park] ... is nothing but a desperate fit of a psychopath."
It also demanded the South Korean president to apologize "for her crimes against the South Korean people and the nation and step down."
© Copyright IBTimes 2023. All rights reserved.