North Korea Offers Denuclearization Plan If US, South Korea Accept Pyongyang's Demands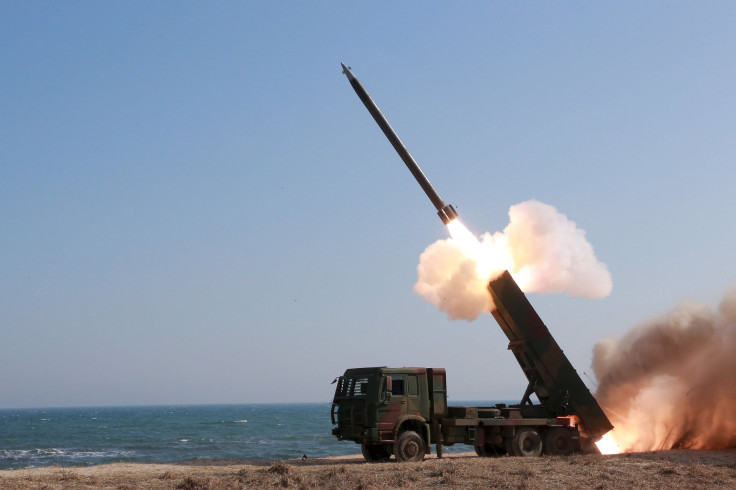 North Korea has offered a denuclearization plan for the Korean Peninsula if the United States and South Korea accept Pyongyang's demands, Rondong Sinmun newspaper reported Thursday. The report comes a day after the Obama administration slapped sanctions on Kim Jong Un and other North Korean officials over human rights abuses in the reclusive country.
A North Korean government spokesman said that "a major breakthrough is possible" if the U.S. and South Korea give Pyongyang guarantees on five matters, which include providing information about Washington's nuclear weapons deployed in South Korea and pulling out nuclear weapons from bases there, TASS news agency reported, citing Rondong Sinmun.
Pyongyang also demanded a U.S. guarantee that it will not deploy offensive nuclear weapons in South Korea and neighboring countries and will not use them against North Korea.
Neither the U.S. nor South Korea "have any reasons to turn down these fair demands of Pyongyang if they are really interested in solving the nuclear problem of the Korean Peninsula," the spokesman said in a statement, adding that if Washington and Seoul implement these demands, North Korea "will take reciprocal measures promoting denuclearization of this region."
If the demands are not met, Pyongyang will continue to build up its nuclear forces both in terms of quality and quantity, the statement read.
Earlier this week, North Korea criticized the U.S. for its joint military drills with South Korea held between June 13 and 20.
The U.S. sent two B-52 Stratofortress equipped with long-range nuclear air-to-ground missiles, to fly over the skies near South Korea during the drills, which also included the Japanese Air Self-Defense Force. Pyongyang's official Korean Central News Agency (KCNA) said that Japanese planes took part in the exercises targeting North Korea.
Last month, the North Korean foreign ministry accused the U.S. of continuing its "hostile acts" against Pyongyang and pushing it to strengthen its nuclear deterrence against Washington. The foreign ministry said that the country "will continue taking a series of steps for bolstering up the nuclear deterrent for self-defense both in quality and quantity to cope with the ever-escalating U.S. hostile acts against the former."
© Copyright IBTimes 2023. All rights reserved.