North Korea Says Trump's 'Dogmatic Way Of Thinking' Will Harm US Future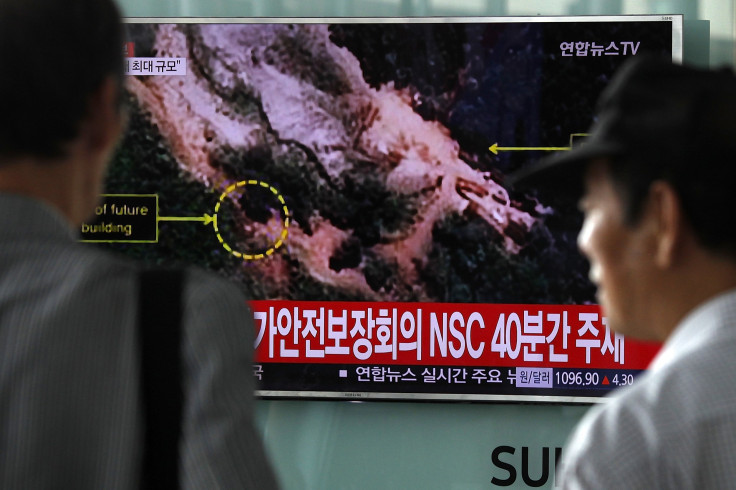 North Korea on Sunday responded to President Donald Trump's recent State of the Union speech, calling it "height of arrogance" and "arbitrariness." North's foreign ministry spokesman slammed Trump in an interview with state media Korean Central News Agency (KCNA).
The spokesman threatened that Kim Jong Un's regime would completely deter Trump's "sinister intention to do something about" its regime.
"Trump described last year as a year fully recorded with incredible progress and extraordinary success," the spokesman was quoted as saying by Yonhap News. "This is indeed the height of Trump-style arrogance, arbitrariness, and self-conceit."

"The whole world is deeply concerned, seeing as an omen of new disaster the address of Trump who asserted 'America First' and 'unmatched power' based on nuclear weapons while forcing other countries to submit themselves to the U.S. chauvinistic interest," the state media added.
The comments came days after Trump criticized North Korea over its increasing nuclear advancement despite condemnation and tough sanctions imposed by the United Nations.
"No regime has oppressed its own citizens more totally or brutally than the cruel dictatorship in North Korea. ... We need only look at the depraved character of the North Korean regime to understand the nature of the nuclear threat it could pose to America and our allies," Trump said in Tuesday night's State of the Union address.
Trump also said that the danger imposed by North Korea will reach its maximum "very soon," and the reclusive country must be dealt with now, because "past experience has taught us that complacency and concessions only invite aggression and provocation."
North Korea's state media denounced Trump saying that the U.S. president insisted on "maximum pressure" against the North and "viciously" slandered the country's "people-oriented system." apparently referring to Trump spending much of his speech criticizing the North for its violations of human rights against its people.

"Our self-reliant defense capability with the nuclear force as its backbone will, however, completely deter Trump and his lackeys from showing off on the Korean peninsula," it said. "If Trump does not get rid of his anachronistic and dogmatic way of thinking, it will only bring about the consequence of further endangering security and future of the United States."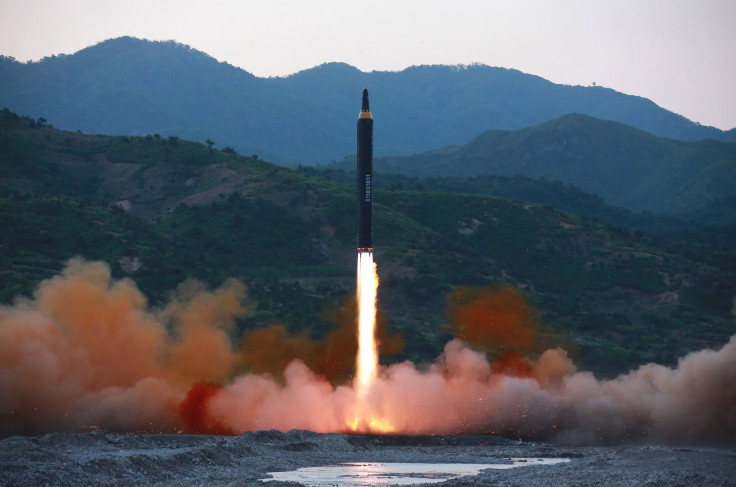 Over the last few months, North Korea and Trump have exchanged harsh rhetoric between each other. Trump has repeatedly threatened North Korea with military action, using phrases such as "fire and fury," while Pyongyang threatened to strike U.S. military bases in Guam and claimed that its rockets can reach anywhere within the entire U.S. mainland.
In 2017, Pyongyang staged 16 missile tests, including 11 since new South Korean President Moon Jae-in took office in May. It also conducted its sixth and most powerful nuclear test so far on Sept. 3.
On Friday, U.S. Special Representative for North Korea Policy, Joseph Yuosang Yun, said Washington was willing to carry out dialogue with North Korea over denuclearization. Yun also said that he perceived the renewed communication between South and North Korea over the PyeongChang Winter Olympics this year, as a "good opportunity" to make efforts toward denuclearization.
© Copyright IBTimes 2023. All rights reserved.