North Korean Ballistic Missile Will Reach US In 33 Minutes At Hypersonic Speed: China Study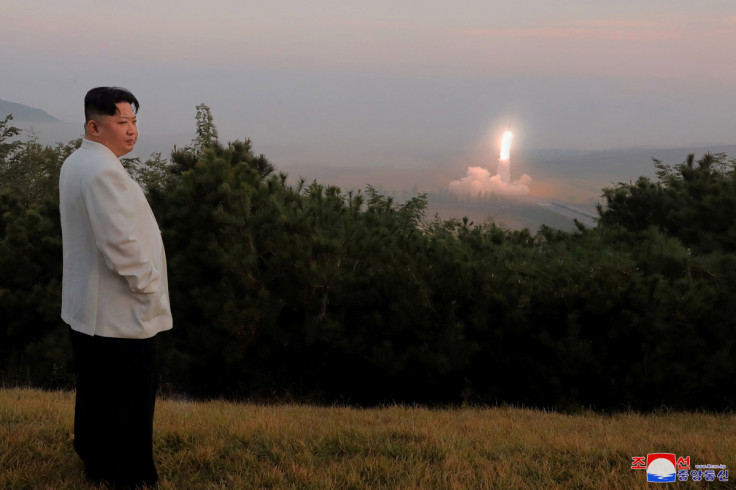 KEY POINTS
A Chinese study revealed that a North Korean-made Hwasong-15 missile could reach the U.S. mainland
Chinese scientists found gaps in the U.S. missile defense network
A Pentagon study insisted that the U.S. is still capable of intercepting missiles
North Korea's intercontinental ballistic missile (ICBM) with hypersonic speed could reach the U.S. mainland within just over half an hour, a Chinese study has found.
Chinese defense scientists led by Tang Yuyan of the Beijing Institute of Electronic System Engineering, a top research institute in the Chinese aerospace defense industry, simulated a hypothetical launch of North Korea's Hwasong-15 missile, the South China Morning Post reported.
Hwasong-15 is a nuclear-capable missile with an effective range of more than 8,000 miles, "sufficient to hit the entire U.S. homeland," the scientists said.
Their simulation revealed that a Hwasong-15 missile launched from the central North Korean city of Sunchon could hit the state of Missouri as fast as 33 minutes if the U.S. missile defense systems in Fort Greely in Alaska and Vandenberg Space Force Base in California failed to intercept it, according to the research published by Tang and her colleagues in the Chinese-language journal Modern Defence Technology in February.
The Chinese scientists said the simulation suggested that despite its redundancy, the U.S. missile defense network had gaps in its "kill chain" system, making it harder to identify and launch a counterattack against the incoming missile.
The researchers also noted that the U.S.' existing missile surveillance system was prone to losing track of the North Korean missile, especially during the ascent and descent stages of the flight.
They also calculated that the U.S. missile defense system would be overwhelmed if North Korea launched missiles with more than 40 warheads or decoys.
The Chinese team's findings came after a similar study last year showed that the U.S. missile defense system only succeeds about half the time, according to a CNN report.
Despite its imperfections, the U.S. Department of Defense's Missile Defense Agency insisted that the country is still capable of intercepting missiles from rogue nations such as North Korea.
"The Missile Defense System (MDS) has demonstrated a measured capability to defend the United States, deployed forces, and allies from a rogue nation's missile attack," the Missile Defense Agency said.
On Thursday, North Korea launched a suspected ICBM into the Sea of Japan, the waters separating the Korean peninsula and Japan.
According to Japan's defense ministry, the ICBM-type projectile most likely landed outside its country's exclusive economic zone.
An unnamed South Korean military official told Reuters they believe that the projectile is likely Hwasong-17, the largest liquid-fuel nuclear ICBM in the world, which is capable of reaching the U.S.
The suspected North Korean ICBM launch came amid the high-profile meeting between South Korean President Yoon Suk Yeol and Japanese Prime Minister Fumio Kishida in Tokyo.
The summit between South Korean and Japanese leaders aims to establish better cooperation to counter North Korea's nuclear ambitions.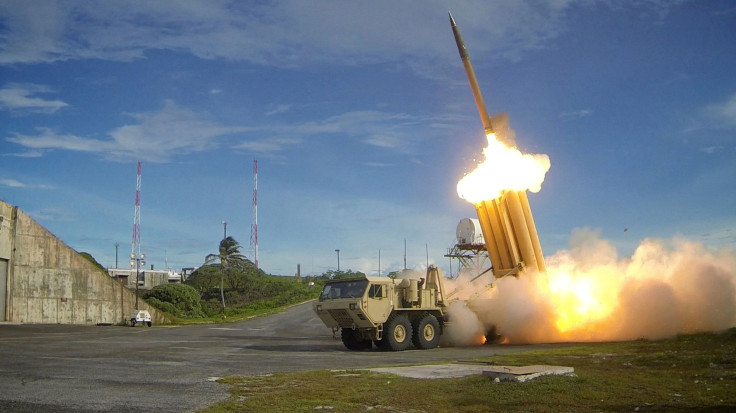 © Copyright IBTimes 2023. All rights reserved.