Norway Massacre: The Royals' Reactions [PHOTOS]
Norway's royal family and Prime Minister met survivors of the Utoya island massacre, where at least 85 people have been killed, The Telegraph reported.
King Harald, Queen Sonja and Crown Prince Haakon were greeted by Prime Minister Jens Stoltenberg as they arrived at Sundvolden Hotel, which lies near the island.
Stoltenberg told reporters: "Norway is a small country, but we feel very strong solidarity with the people who are victims of the violence we have seen in Oslo and at the Labour youth camp yesterday here at Utoya.
"And I think that both the presence of the King and the Queen, the presence of different ministers, conveys the strong support, the strong solidarity, the strong wish of the people of Norway to comfort and to support the people that have lost their loved ones, their children and the people they really care about.
"So I think that some of the greatest aspects of Norway has been shown during this crisis."
Click through the images to see the royals' reactions to the massacre.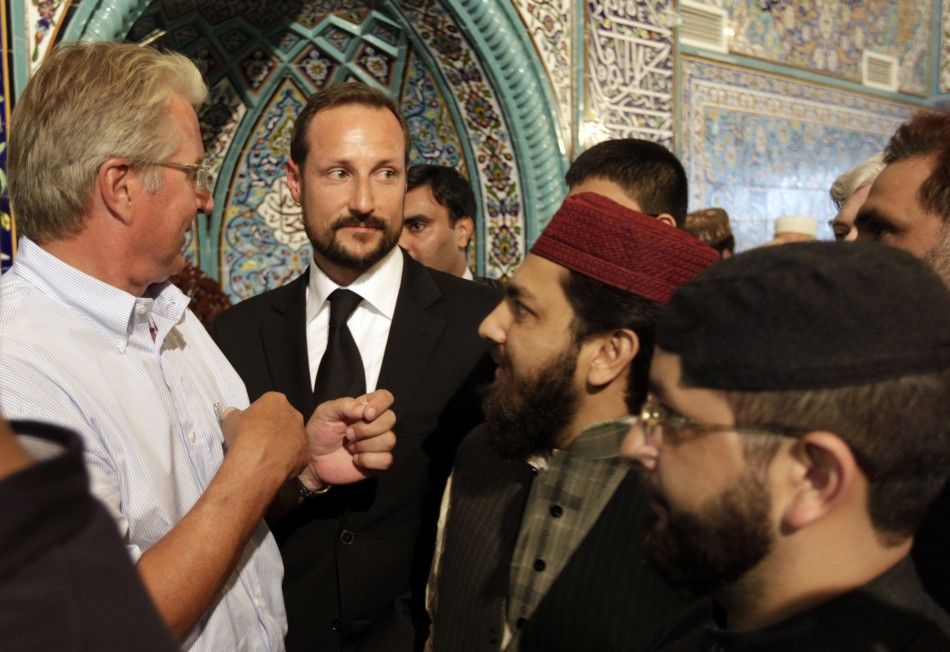 © Copyright IBTimes 2023. All rights reserved.