Novak Djokovic's or Rafael Nadal's Girlfriend? No Tiebreaker Here [PHOTOS]
Novak Djokovic and Rafael Nadal, the world's respective number one and number two tennis players, will once again face off, this time on Sunday in the Australian Open 2012 Final.
It's almost a toss-up in choosing who will win as is which of the two has more going for him right now. Both players have come a long way since their start in tennis, gobbling up hefty paydays, shining in the national tennis spotlight and receiving admiration from plenty of female fans.
Forget female fans, though.
Djokovic and Nadal each have a longtime girlfriend whose support shows up via attending their games. Ironically enough, though, both women still seem obscure. Not too much is known about them. But, for the past couple of years, each has made appearances in the stands that have caught some attention.
Jelena Ristic has been dating Djokovic since 2005, and the two reportedly met through mutual friends in Serbia, Djokovic's home country. The two have even graced the cover of an issue of the Serbian version of Hello Magazine.
Ristic is also reported to have studied finance in Milan, Italy, and loves to play the occasional game of tennis.
Maria Francisca Xisca Perello has been dating Nadal for over six years, and the two reportedly have been childhood sweethearts since meeting at school in Majorca, Spain.
Perello is also reported to be an economics graduate from Palma University.
Choosing Nadal or Djokovic to win a match may be tough. Choosing which girlfriend's level of dedication is higher, and even who is prettier for that matter, may be even tougher.
You can judge for yourself by viewing the slideshow of pictures above.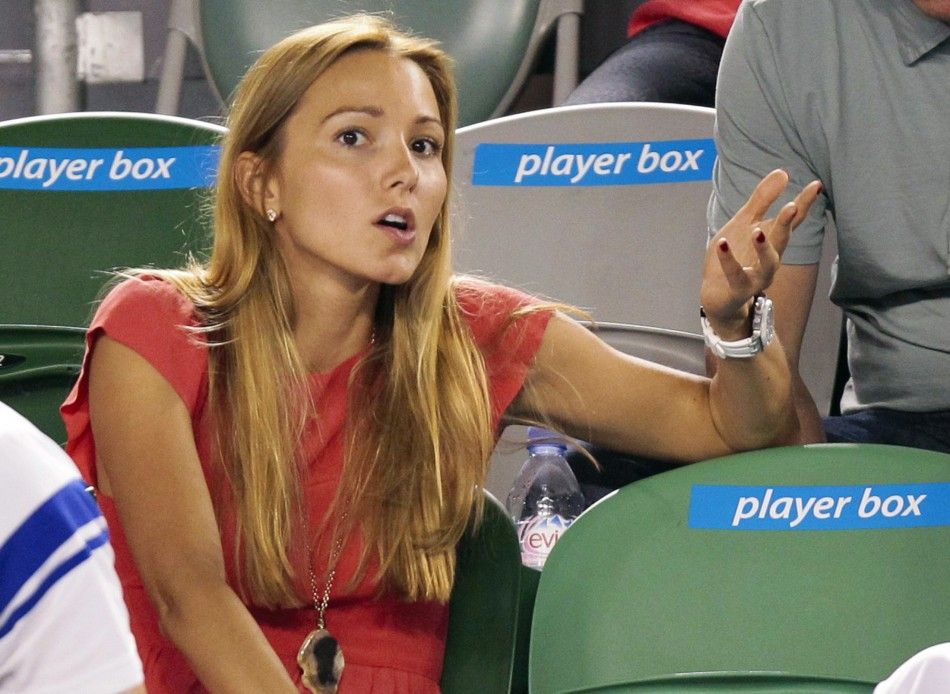 © Copyright IBTimes 2023. All rights reserved.