NY Rangers Tap Ex-NHL Player Chris Drury As Director Of Player Development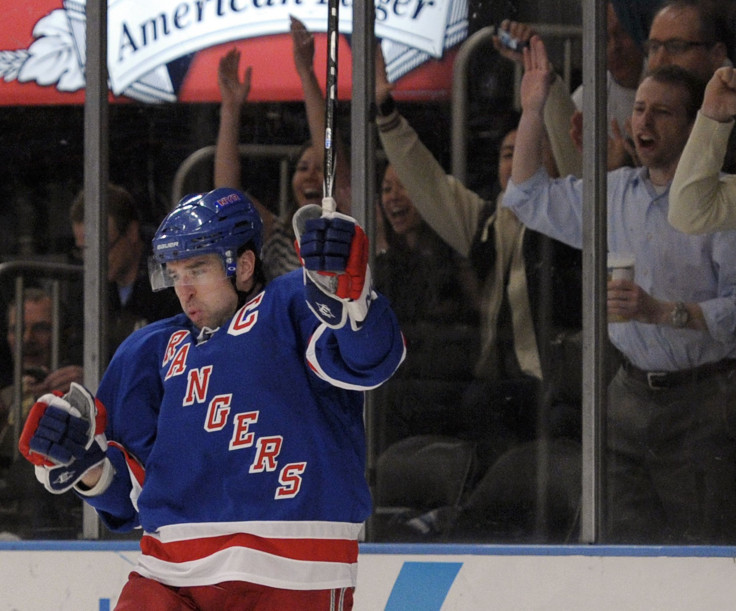 The New York Rangers announced the hiring of former NHL player Chris Drury as Director of Player Development on Sunday. The 39-year-old is expected to help in the development of the Rangers prospects "both on and off the ice" according to an official press release by the team.
"[Drury] will serve as a liaison between the hockey operations department and prospects in the organization, and assist in the evaluation of the team's prospects. Drury will work closely with the Rangers' AHL affiliate, the Hartford Wolf Pack, to further enhance the progression of Rangers prospects who are in professional hockey by providing encouragement and guidance. In addition, he will assist in overseeing and evaluating all players at the collegiate level," the Rangers said in the release.
In an interview posted in the team's official website, Drury said that he was excited to be a mentor of the young guys in the Rangers roster.
"It's a position that really excites me, helping prospects and kids in Hartford and all our young players hoping to make it to the NHL," Drury said. "There's such a fine line if you make it or not because there are so many great players in the game. Sometimes, though, there's just a little bump you need to get over in order to make it, and in this position it excites me to hopefully help those kids get better and be better for the New York Rangers."
Drury played for the Rangers during his 12-year career in the NHL, which also included stints with the Colorado Avalanche, Calgary Flames and Buffalo Sabres. He had a total of 615 points, or 255 goals and 360 assists, from 1998 to 2011.
© Copyright IBTimes 2023. All rights reserved.