NYC's Record-Breaking 12-Day Streak Without A Homicide Could Be Over With Death Of Queens Man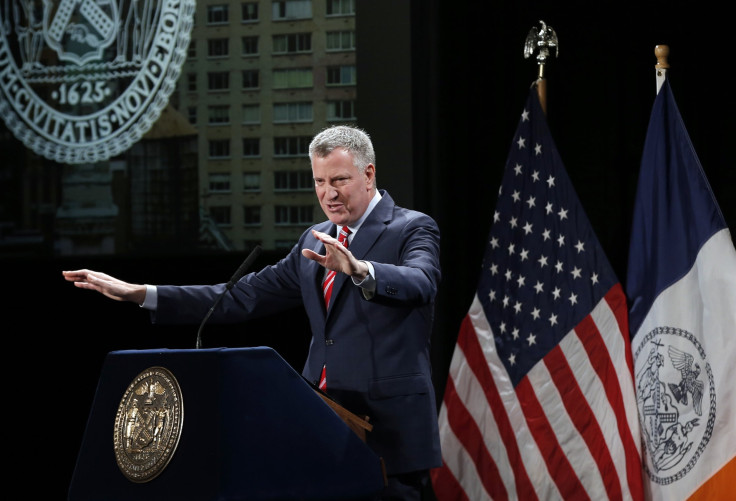 New York went a dozen days without a homicide, but the city's record streak may have ended with the death of a 56-year-old Queens man Saturday. This period without a homicide is the longest since the New York Police Department launched its current system of recordkeeping.
The man was found dead under suspicious circumstances inside his Kew Gardens Hills home at 8:35 a.m. Saturday. His body was at the bottom of his basement stairs, with his pants partially removed and a bruise on the right side of his forehead, the New York Daily News reported.
The man's front door was left open, and a 21-year-old man was found nearby with some of the dead man's possessions. He was taken into custody and is being questioned, the Daily News said, but police have yet to declare the death a homicide.
The city had already broken its record for the longest streak without a reported homicide Thursday. The run almost ended Friday when a 28-year-old man was shot in the head in Queens shortly before 12 p.m. The victim, Eric Roman, was critically injured but still clinging to life Saturday. No arrests have been made so far in the shooting, and while low temperatures often reduce crime rates, Mayor Bill de Blasio took the opportunity to praise NYPD's efforts.
"This extraordinary streak of safety over the past several days is testament to the hard work of the men and women of the NYPD, and further evidence that New York City is the safest big city in America," Mayor Bill de Blasio said in a statement. "It's also proof we can bring police and the community closer together and keep crime down in our neighborhoods."
Some of the mayor's critics said the murder rate would go up as his administration ended stop-and-frisk operations throughout the city. The last homicide occurred on Super Bowl Sunday, when Shadale Graham, 28, was shot in Harlem.
While the city's record can only be confirmed as dating back to 1994, the New York Observer said the streak "would be the longest New York City has gone dating back much further" since "the city is drastically safer than it was in the early 1990s and before, with murders down to record lows that would have been unimaginable in the 1970s."
© Copyright IBTimes 2023. All rights reserved.