Obama Administration Challenges Utah Immigration Law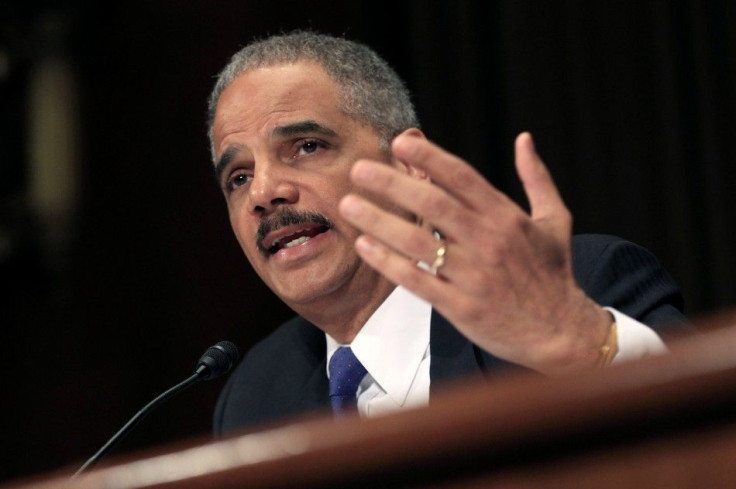 The Obama administration Tuesday hit Utah with a lawsuit challenging its anti-immigration law for encroaching on federal authority.
This is the third lawsuit the U.S. Department of Justice has filed against a state to block an anti-immigration law. Complaints were lodged against Arizona, Alabama and South Carolina for passing laws to drive illegal immigrants out.
Gov. Gary Herbert, a Republican, in March signed the state's anti-immigration law, which requires law enforcement to verify immigration status of a detained person or during a traffic stop, prohibits transporting an illegal immigrant and immigration status must be verified to receive public services.
A patchwork of immigration laws is not the answer and will only create further problems in our immigration system, said Attorney General Eric Holder. The federal government is the chief enforcer of immigration laws and while we appreciate cooperation from states, which remains important, it is clearly unconstitutional for a state to set its own immigration policy.
U.S. Justice Department: Utah Law Would Lead to Racial Profiling
The Justice Department said that Utah's law would lead to racial profiling, harassment or detention of legal immigrants whose documents are under federal review and foreign visitors.
The Obama administration is seeking an injunction to block the law, which is slated to take effect 2013.
Utah Attorney General Mark Shurtleff defended the law, saying it was different than those in Arizona or Alabama that the Justice Department has challenged, according to the Salt Lake Tribune.
We feel strongly that we made significant changes with our law compared to Arizona's at the time, Shurtleff said. We think the way our law is, with our changes, we think we can defend it, that we can prevail on this and have it held constitutional.
There may be more lawsuits from the Justice Department against states for passing their own immigration laws. The department is reviewing such laws in Indiana and Georgia.
© Copyright IBTimes 2023. All rights reserved.
FOLLOW MORE IBT NEWS ON THE BELOW CHANNELS