Obama Japan Visit 2016: Schedule And Events For Historic Hiroshima Trip
President Barack Obama arrived in Japan Wednesday after spending several days in Vietnam on what has been dubbed his global "farewell tour." On Friday, Obama will become the first sitting American president to visit Hiroshima, where the U.S. dropped an atomic bomb Aug. 6, 1945, during the final days of World War II.
"The president will make a historic visit to Hiroshima with Prime Minister [Shinzo] Abe to highlight his continued commitment to pursuing the peace and security of a world without nuclear weapons," a statement from the White House said.
Obama is scheduled to meet privately with Prime Minister Abe Wednesday. The two leaders are expected to discuss how to better prevent crimes committed by employees on U.S. military bases in Japan. Last week, an American civilian working on a base in Okinawa was arrested for his connection to the murder of Japanese woman, Reuters reported.
"The government is fully aware of the seriousness and graveness of the recent incident in Okinawa; and considering the feelings of the people, Prime Minister Abe will seek strict measures from President Obama," said Japanese Chief Cabinet Secretary Yoshihide Suga.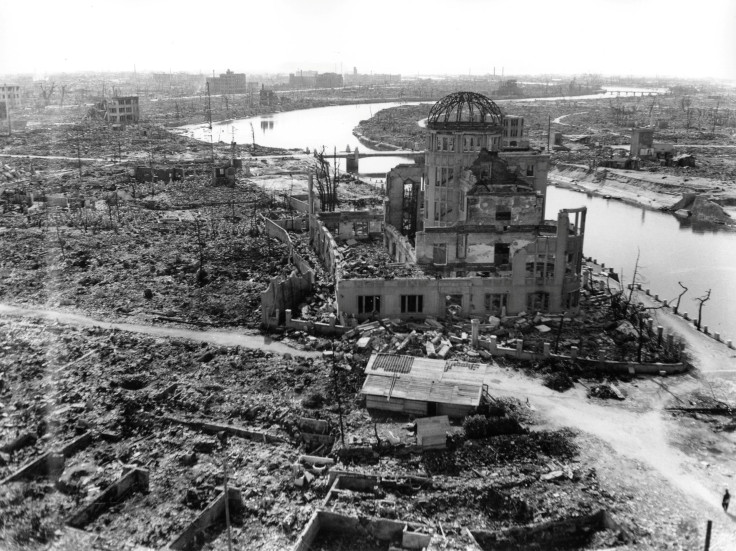 Obama is also scheduled visit the Ise-Jingu Shrine Thursday, one of the most important and sacred Shinto shrines, before taking part in his final G-7 Summit in Ise-Shima. Leaders from Britain, Canada, France, Germany, Italy, Japan and the U.S. are expected to discuss risks to the global economic environment. They will also discuss terrorism and maritime security with an eye toward the South and East China Seas, where China has been expanding its reach.
Before his historic visit Friday, Obama is expected to stop at the Marine Corps Air Station in Iwakuni. From there, he's scheduled to make his trip to Hiroshima along with Prime Minister Abe. The president is expected to deliver remarks and to use the visit as an opportunity to "highlight his continued commitment to pursuing the peace and security of a world without nuclear weapons," the White House said.
Obama is not expected to apologize for or revisit the decisions taken in 1945 to drop the atomic bombs, which left hundreds of thousands dead and many more suffering from the aftereffects. The president, who will not visit the site of the second bombing site in Nagasaki, is scheduled to depart for Washington Friday evening.
© Copyright IBTimes 2023. All rights reserved.
FOLLOW MORE IBT NEWS ON THE BELOW CHANNELS