Occupy Wall Street Movement Spreads to Canada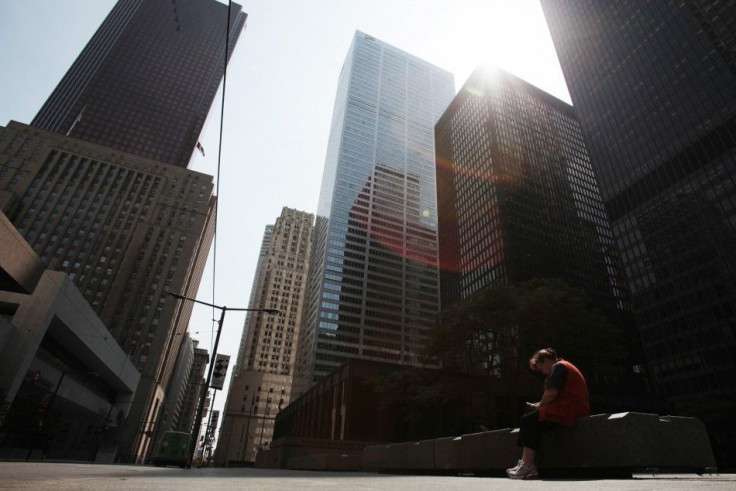 The anti-corporation "Occupy Wall Street" movement has spread to Canada, with similar protests scheduled to take place in Toronto, Calgary, Vancouver, Victoria, Ottawa, Montreal, Nova Scotia and Newfoundland.
In Toronto, activists anticipate hundreds of demonstrators will rally in the heart of the city's financial district within weeks, followed by a march outside the Toronto Stock Exchange.
Taking their cue from both the Wall Street protests in New York as well as the anti-government demonstrations that have toppled regimes in the Middle East and North Africa, Canadian activists are preparing for a lengthy presence in major Canadian cities.
Organizers have reportedly asked participants to bring sleeping bags, first aid kits, electrical generators, among other items.
In Vancouver, protesters are planning as "indefinite occupation" outside the city's Art Gallery starting on October 15.
Rally organizer "Occupy Together" wrote on its Facebook page: "It is time to come together and educate each other. We will stand in solidarity with these other movements and we will create a platform for people to speak and . . . provide an audience that will listen. Let them gawk, let them ask questions, let them wake up."
However, there are questions about what exactly the Canadian protesters agenda really amounts to.
A spokesman for Occupy Toronto, Bryan Batty, told Canadian media: "We have a lot of critics and skeptics about the fact that currently, there are no goals. But it comes down to corporate greed. That's the one thing that everyone is unified on right now."
Batty added: "We also have focus on the Canadian issues. Our banks didn't get bailed out, but there are a lot of things that our banks do that harm the environment, culture and society of the Canadian people. The point of this is to never stop, to never let up the pressure. So in an ideal sense, we will go until our demands are met."
Over the weekend, more than 700 protesters were arrested on the Brooklyn Bridge, as rallies against Wall Street enter their third week.
Similar protests have also erupted across other U.S. cities over the weekend, including Los Angeles, Boston and Albuquerque, N.M.
Some 3,000 protesters rallied in Boston outside the Bank of American building, leading to 24 arrests for trespassing.
© Copyright IBTimes 2023. All rights reserved.