One Killed In Benin After Army Clears Protesters
One person was killed and at least six were wounded by gunfire on Thursday, local officials and witnesses said, after troops in Benin cleared protesters in a flashpoint city days before President Patrice Talon seeks re-election.
Protests erupted and several people were detained this week in the West African country ahead of Sunday's vote, which critics say is skewed in Talon's favour after the main opposition leaders were sidelined in a crackdown.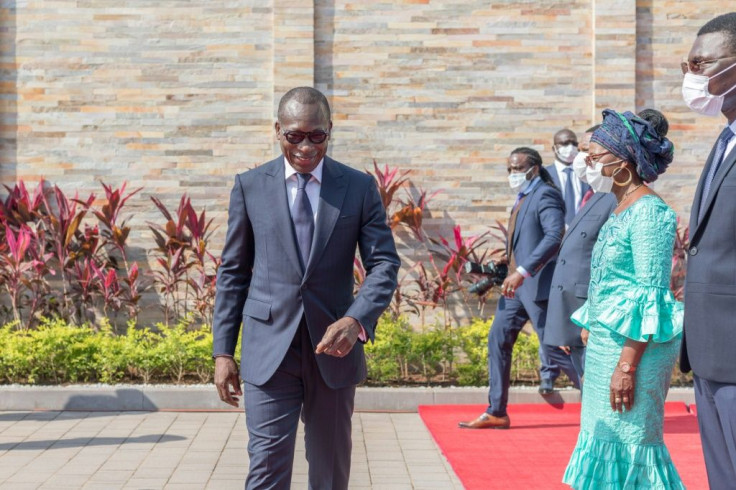 A column of military vehicles arrived early Thursday to disperse demonstrators in the central city of Save, an opposition stronghold, where makeshift barricades of trees and tyres blocked a major road.
Troops initially fired tear gas, an AFP correspondent at the scene said, and then more detonations were heard as one soldier fired in the air from an armoured vehicle mounted with what appeared to be a heavy calibre weapon.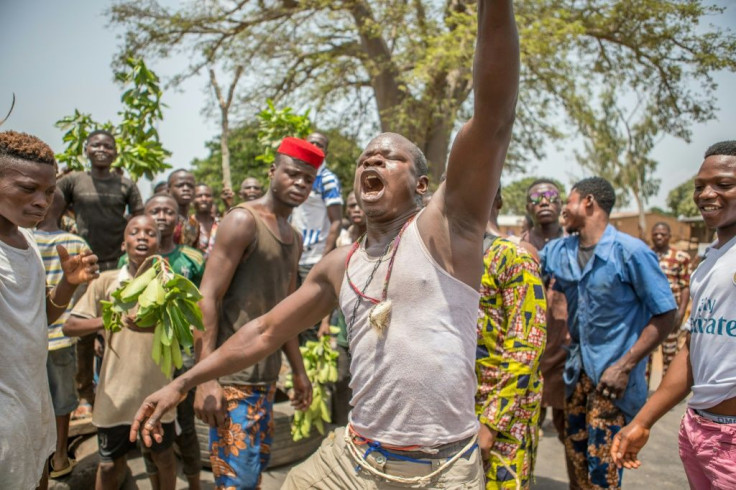 The director of a local dispensary in Save said he had taken in one dead and six wounded by gunshots.
"We admitted them at our clinic... One dead from a live round and six with bullet wounds," said Jose Godjo, head of the Boni clinic in Save. "All the wounded have been transferred to hospital in Save."
The city's mayor, Denis Oba Chabi, confirmed one person died from gunshot wounds.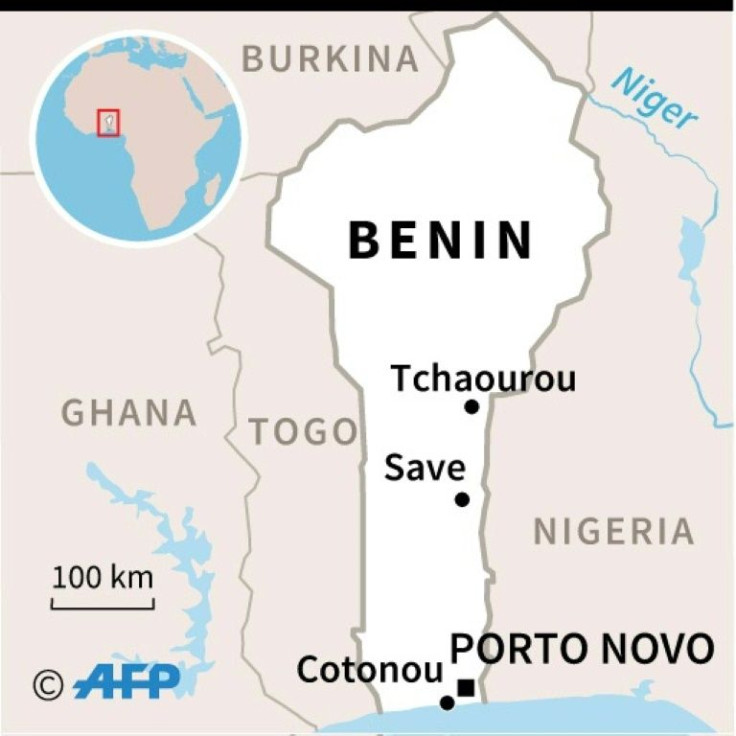 Benin government spokesman Alain Orounla told AFP security forces and public buildings in Save were assaulted by a horde of "drugged and armed youths".
"Our security forces came under fire, they had to repel their attackers," he said.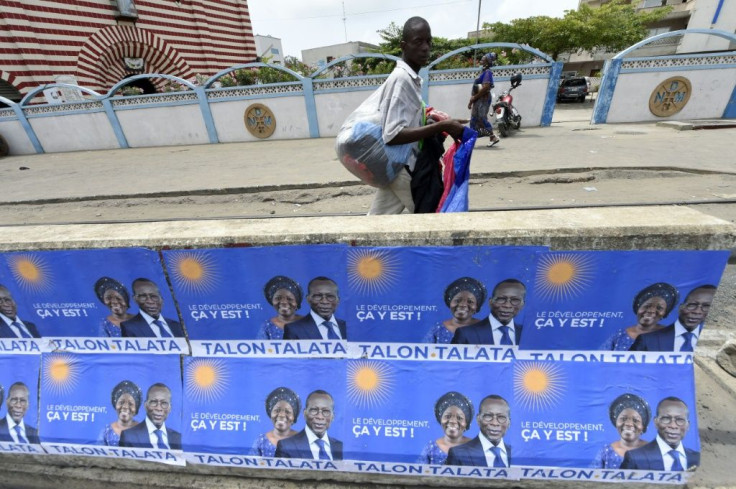 The capital Porto-Novo and the economic hub Cotonou were calm on Thursday as well as Parakou in the north, where some protests had taken place in the morning.
Several people were detained since protests started earlier this week.
"Twenty-four young people in total," one of their lawyers Aboubacar Baparape told AFP. "They were put in prison and indicted on terrorism charges."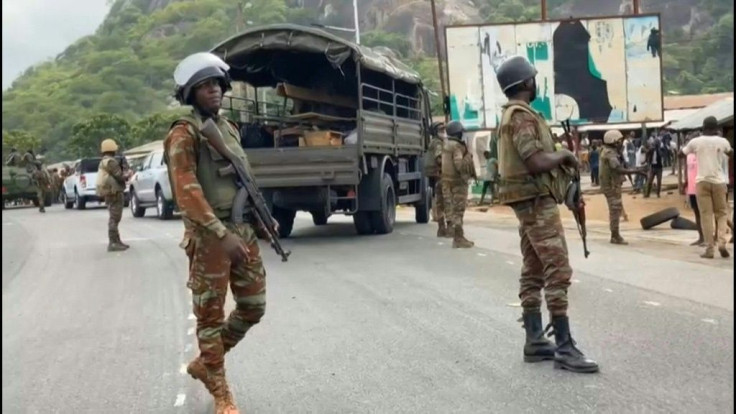 The lawyer said some of those arrested were "well known activists" but others were "women who sell food...and were caught up" at the wrong place, wrong time.
A judicial source confirmed that arrests were made without saying how many.
The Economic Community of West African States (ECOWAS) regional bloc condemned "peaceful protests that gradually turned violent in several cities across the country."
It said these could "jeopardise the peace needed for conducting a credible, transparent" election.
Lying between Togo and Nigeria on the Gulf of Guinea, Benin was once praised as a vibrant multi-party democracy in an often troubled region.
But critics say the country spiralled into authoritarianism after Talon was first elected in 2016.
Still fresh in many memories is a political crisis that followed disputed parliamentary elections in April 2019.
Parties allied to Talon won all the seats after opposition groups were effectively banned.
An amendment to the electoral law in 2019 also required presidential candidates to be sponsored by at least 16 deputies or mayors.
That meant election officials disqualified many opposition figures from running in Sunday's vote as they lacked the required documents.
Talon, a former cotton tycoon, is campaigning on his economic record, which includes improvements to key infrastructure such as roads, water and energy supplies.
He faces two little-known rivals -- Alassane Soumanou and Corentin Kohoue -- as most key opposition figures either live in exile or have been disqualified from running.
"All is good, it's over, the KO is already in the pocket," 62-year-old Talon told supporters on Thursday in Seme-Podji in the southeast, referring to a first-round victory.
"Since the return of the multiparty system in 1990, this is the first time the country has held a presidential election like this: pluralist in appearance," said Expedit Ologou, a Beninese political scientist, "but without choice in reality."
© Copyright AFP 2023. All rights reserved.