Over 100,000 Weibo Accounts Penalized In China For Distributing 'Unlawful' Content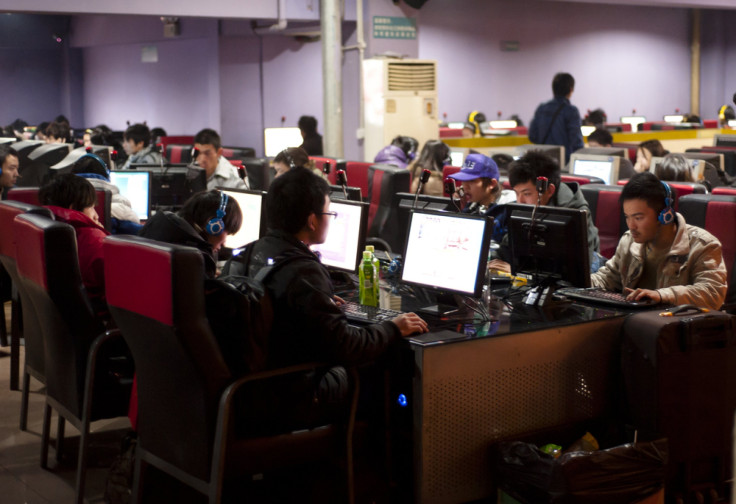 China's ongoing efforts to crack down on the country's growing independent digital media community have resulted in authorities penalizing more than 100,000 social media accounts. The owners of the accounts are accused of violating the newly established "Seven Bottom Lines" directive, which amount to seven rules to follow for online behavior.
The guidelines were drawn up in late summer at the China Internet Conference in Beijing by State Internet Information Office head Lu Wei. At the meeting, which was attended by a combination of government officials, popular Weibo microblog personalities and members of the media, Lu asked attendees to support the document, which include following seven rules or "standards" for posting items online: the legal standard, the socialist system standard, the national interest standard, the legitimate interest of citizens standard, the public order standard, the moral standard and the authenticity of information standard.
Determined to rein in the public platform on which China's citizens are most outspoken, authorities have stepped in. According to a report by the state-owned Beijing Youth Daily, 103,673 accounts on Weibo were penalized for violating various bottom line rules. Though the paper did not detail specific posts that triggered penalization, or the specific punishments, offending accounts are likely to be suspended. The report did say that a majority of the social media accounts involved violated a variety of the bottom lines, with many people publishing false information, plagiarized content, personal attacks or pornographic or vulgar materials. State media and authorities have criticized Weibo for being a "rumor distribution center" and have made a conscious effort to decrease false news from going viral. The newspaper said that last year inaccurate information was disseminated 4,000 times a day on average. This year, that number has allegedly dropped to just 500.
When first announced, the seven bottom lines were seen as directives to practice self-censorship online, in particular targeting China's "big V" Weibo users -- the movers and shakers of the platform who have huge followings and range from celebrities to CEOs. China's most prominent bloggers were asked to be more conscious of what they post, because of their position as influencers in the digital realm.
According to an account by Global Voices, Pan Shiyi, one of China's big-V Internet celebrities and one of the real estate tycoons behind China's Soho developments, was one of the people who left the meeting with doubts. "People should not be considered a passive subject who need to be educated or channeled … I don't think [online celebrities] should be responsible for lifting people's morality. It won't work."
--
Note: Photo by Shutterstock.com.
© Copyright IBTimes 2023. All rights reserved.