P. Diddy Arrested: Rapper Claims Self-Defense After UCLA Fight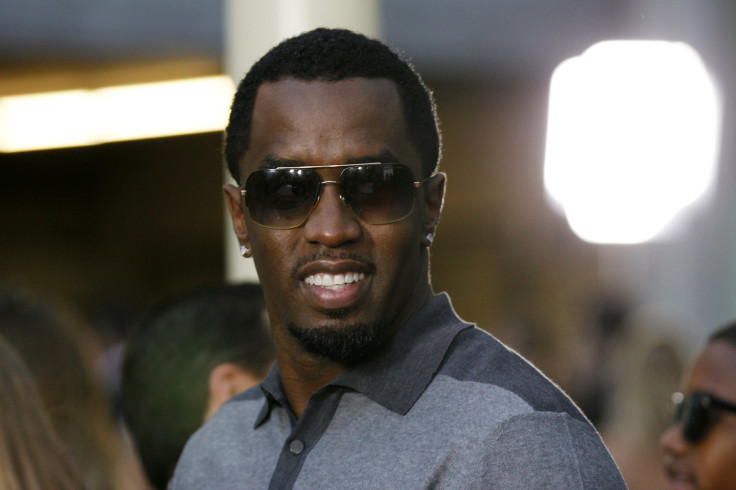 A representative for hip hop mogul Sean "Diddy" Combs claimed self-defense following the rapper's arrest for an alleged assault at UCLA Monday. Combs was reportedly attending a weight room session for the Bruins football team, of which is son Justin is a member, and allegedly entered into an altercation with strength and conditioning coach Sal Alosi.
"The various accounts of the event and charges that are being reported are wholly inaccurate," Combs Enterprises rep Nathalie Moar told the Associated Press in a statement. "What we can say now is that any actions taken by Mr. Combs were solely defensive in nature to protect himself and his son."
According to TMZ, Alosi allegedly screamed to Justin during the workout: "I don't care if your dad's here. This is UCLA. I'm going to treat you just like I treat everyone else."
Combs confronted Alosi in his office for what he considered unfair treatment of his son. Alosi was on the phone and asked Combs to "hold on," though Combs refused and allegedly swung a kettleball at Alosi but missed.
However, TMZ's sources offered an alternative account of the dispute, one seemingly coming from Combs' side. Alosi at first refused to meet with Combs, but Combs went to his office anyway. Alosi then threatened to call campus security, according to the one account, and Combs said: "Fine. I'll call police."
That's when Alosi, who was previously infamous for tripping a member of the Miami Dolphins on a punt return while he was a coach with the New York Jets in 2010, "snapped" and went after Combs.
Football recruiting site Scout.com described the events in a similar way but with some different details. For one, its account says Combs used many expletives towards Alosi when he first entered the office. The coach put his hands up in a "non-threatening way," and asked Justin to "get his father out of the office."
From there the account says Combs walked into Alosi's hands and he told Alosi not to put his hands on him. Then Combs allegedly attacked Alosi and interns and personnel had to pull him off. Eventually some of the staff were able to pry Combs off, but he got free and found the kettleball and almost hit an intern with it. Alosi evidently had scratches on his face and his shirt was torn as a result.
Combs was arrested and released from jail after posting $50,000 bail. He was charged with three counts of assault with a deadly weapon, a count of making terrorist threats, and one count of battery.
UCLA head coach Jim Mora issued in a statement shortly after the incident.
"I'm thankful that our staff showed the level of professionalism that they did in handling this situation. This is an unfortunate incident for all parties involved. While UCPD continues to review this matter, we will let the legal process run its course and refrain from further comment at this time."
© Copyright IBTimes 2023. All rights reserved.