Paris Attacks Suspect Salah Abdeslam Refuses To Talk During Questioning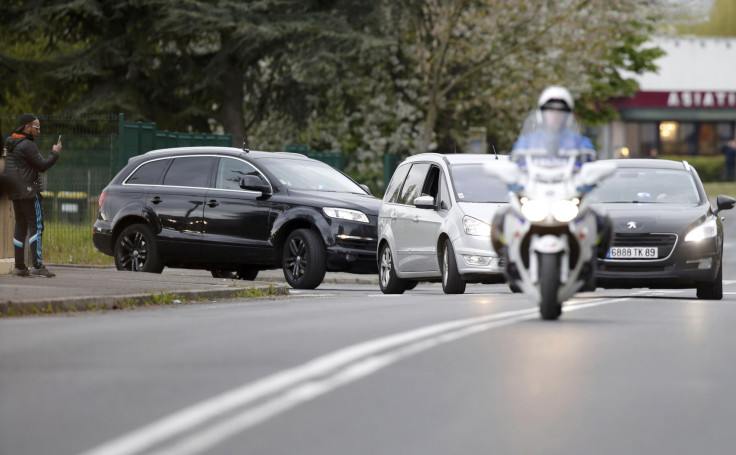 UPDATE: 5:50 a.m. EDT – Paris attacks suspect Salah Abdeslam remained silent when he was questioned by the judges investigating the case during his first hearing at a French court Friday, media reports said, citing Abdeslam's lawyer.
Original story:
Salah Abdeslam, the man suspected of playing a major role in the November 2015 Paris attacks, faces questioning for the first time since his extradition from Belgium last month. He arrived at the main Paris law court Friday for his hearing before French judges.
Authorities believe that Abdeslam's testimony could shed light on the Islamic State group's strategies in Europe and identify others who might have been involved in the Nov. 13 attacks, which killed 130 people. The 26-year-old suspect is being held in solitary confinement in a high-security prison in Fleury-Merogis in the Paris region, with his cell under CCTV surveillance, according to reports.
Abdeslam, who is suspected of helping transport three suicide bombers to Stade de France, where they blew themselves up, and is also believed to have purchased the detonators, was captured on March 18, more than four months after the attacks.
On Thursday, French authorities asked Belgium to transfer four suspects currently under investigation for the Paris attacks, a judicial source said, according to Reuters.
Three of them — Mohamed Amri, Hamza Attou and Ali Oulkadi — are suspected of having helped Abdeslam escape, the source said, adding that the fourth suspect was Mohamed Bakkali.
Investigators earlier said that Abdeslam had planned to blow himself up during the Paris attacks but backed out at the last minute. Authorities reportedly said that Abdeslam was preparing attacks in Brussels before he was captured during a police raid in the Belgian capital.
Belgian police had also questioned Abdeslam about his potential links to the three suicide bombers who attacked the Brussels Airport and metro station on March 22, killing 32 people. Belgian prosecutors said, following the attack, that one of the suicide bombers at Zaventem Airport was Najim Laachraoui, the man suspected of assisting Abdeslam during the Paris attacks.
© Copyright IBTimes 2023. All rights reserved.