Patriots News: Is Tom Brady Playing Through An Injury?
New England Patriots quarterback Tom Brady might be playing through an injury. That is according to the observation of Mike Giardi of the NFL Network who was appearing on 98.5 The Sports Hub's "Toucher and Rich" on Wednesday.
Giardi speculates that Brady may even be playing through an MCL issue which would explain the drop in his performances in recent weeks, with the Patriots most recently losing to the Pittsburgh Steelers in a 17-10 defeat.
"Absolutely. No question," Giardi said, as quoted on 247 Sports. "His lower half has been off, dating back to [the] Tennessee [Titans game]. I would not be surprised when all is said and done that we hear something about either — I'm guessing it's an MCL. I'm saying he has a tear or a partial tear of the MCL, and that's why he's still playing."
"Go back to the moment in the Dolphins game that Joe Giza captured or their photographer captured with Channel 4 when he comes off the field after the touchdown to Gronk and all of a sudden he just drops to the ground and he's clearly in pain. He was adjusting his knee brace, but when you have an MCL issue, a lot of times you have to bend the knee brace on purpose because of where the knee brace rubs up against the knee. ... I'm just wondering if it all of a sudden found that sore spot where the MCL is, and he had to go down to the turf and try to move it away from it so it wasn't rubbing up against the area."
Brady has been on the injury report this season because of a knee injury and was also wearing a brace, though he's been cleared for the last couple of weeks. Earlier this month, he even revealed he was feeling 100 percent, while recently uploaded footage of him in practice showed him moving with no real problems.
So is it possible that Brady is just fighting through the pain as the postseason approaches? If he is, it is coinciding with the Patriots currently being on a two-game losing run — notably the first time they've suffered consecutive December losses since 2002.
However, Giardi reiterated that his comments were simply from what he was viewing, but still maintains there is "physical evidence" that indicates there is a problem with Brady.
"He's basically surrendering his left leg," Giardi added. "I think there have been times where he's almost relying too much on his arm and not his lower half. I've seen him make throws where he's not bringing his lower body into it. He's not stepping forward into it because I think he doesn't want to risk the front side of his body taking a hit there."
"There's been some points in the Tennessee game being one of them and obviously this past game where protection isn't great, so I think there's definitely something going on," he added.
Despite their losing run, the Patriots are 9-5 and still expected to win another AFC East title as they host the Buffalo Bills this weekend.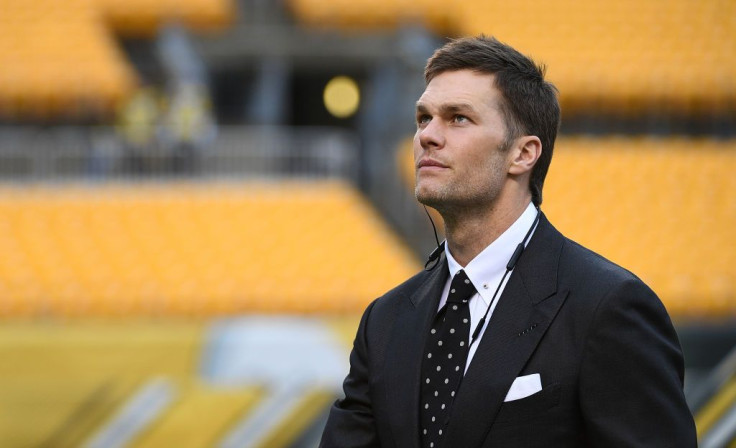 © Copyright IBTimes 2023. All rights reserved.